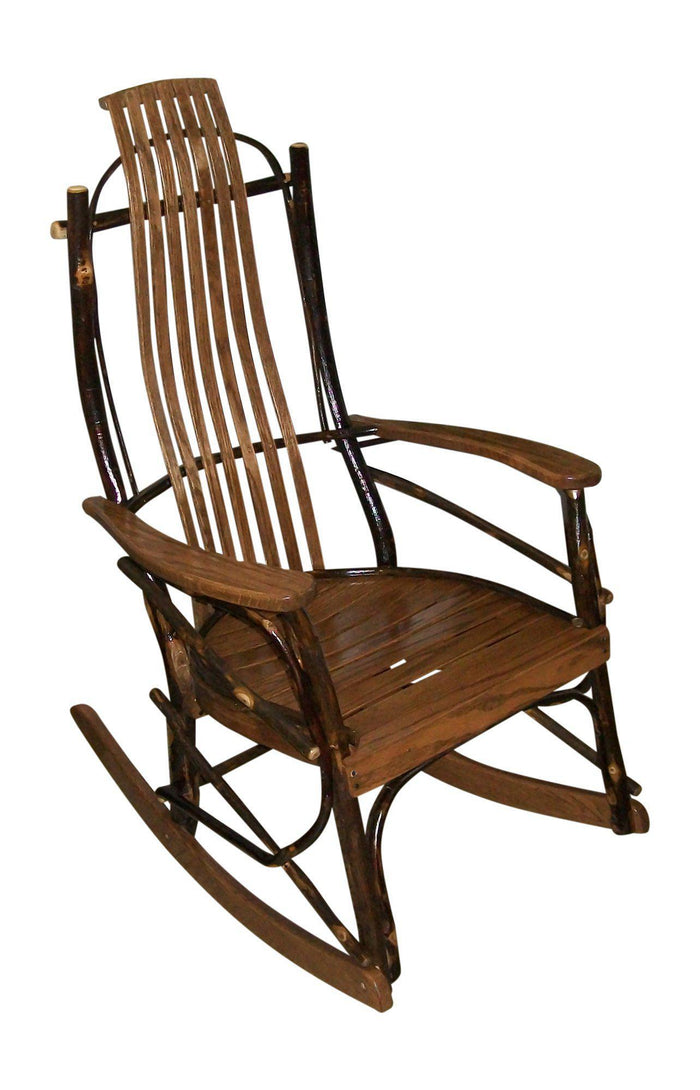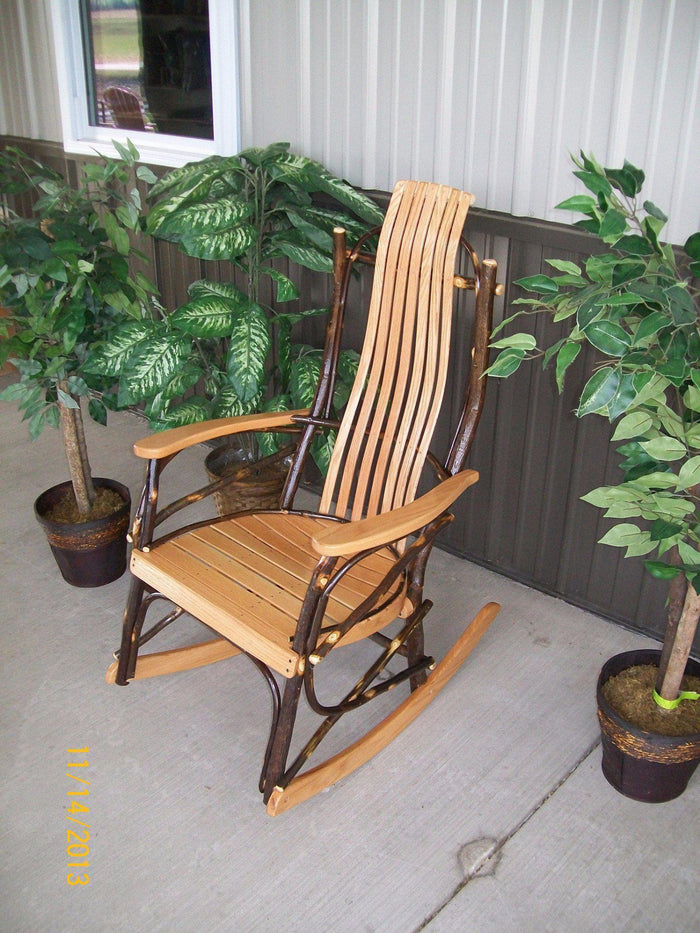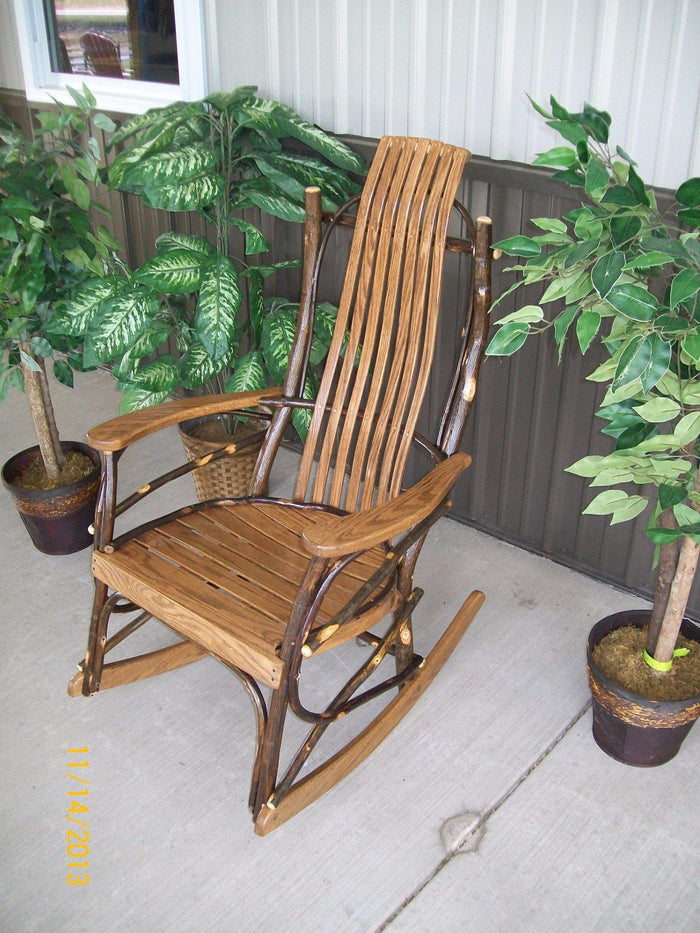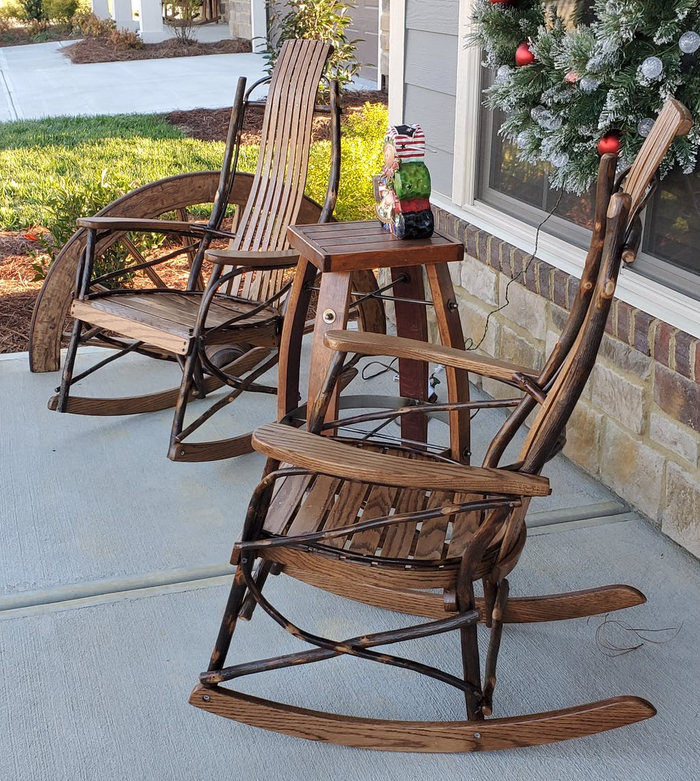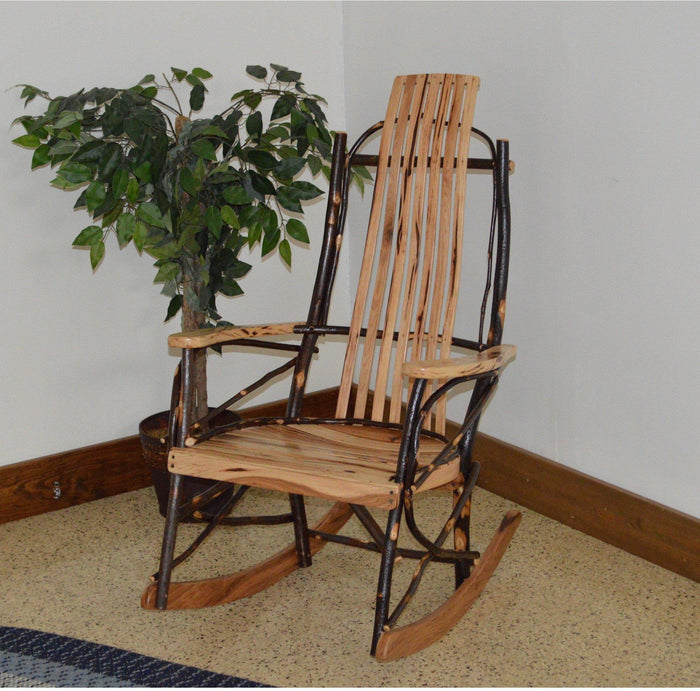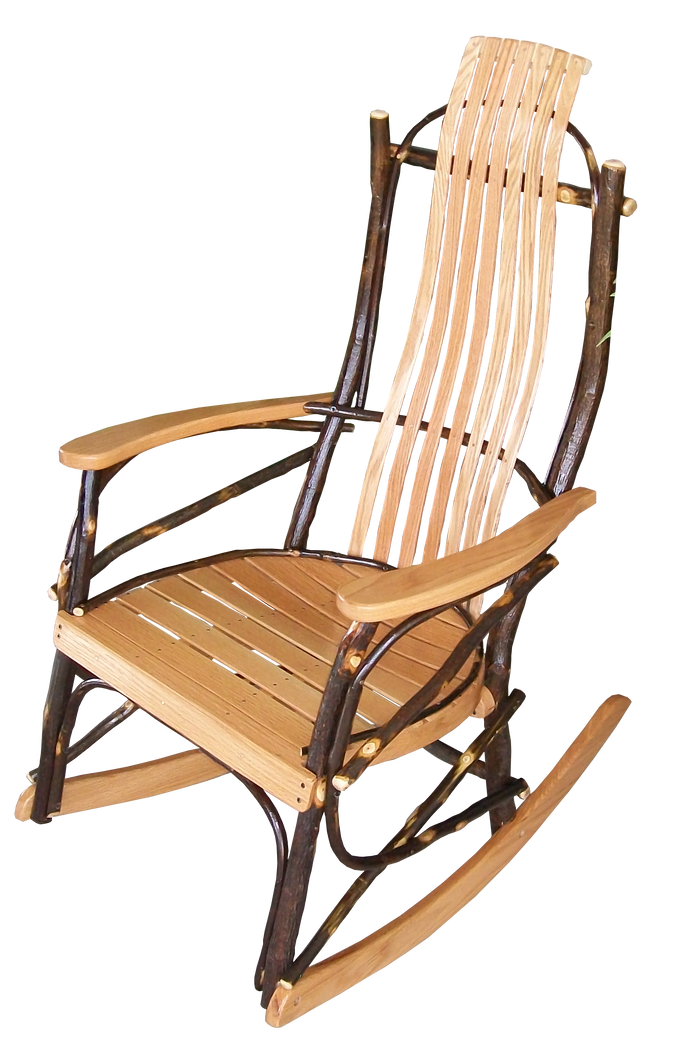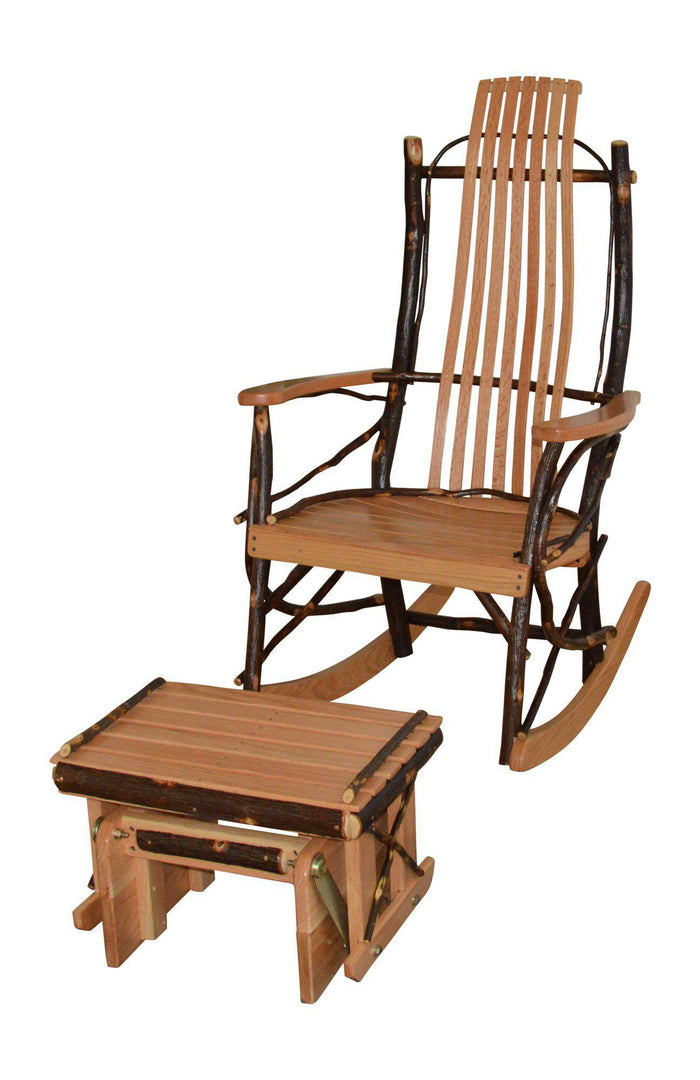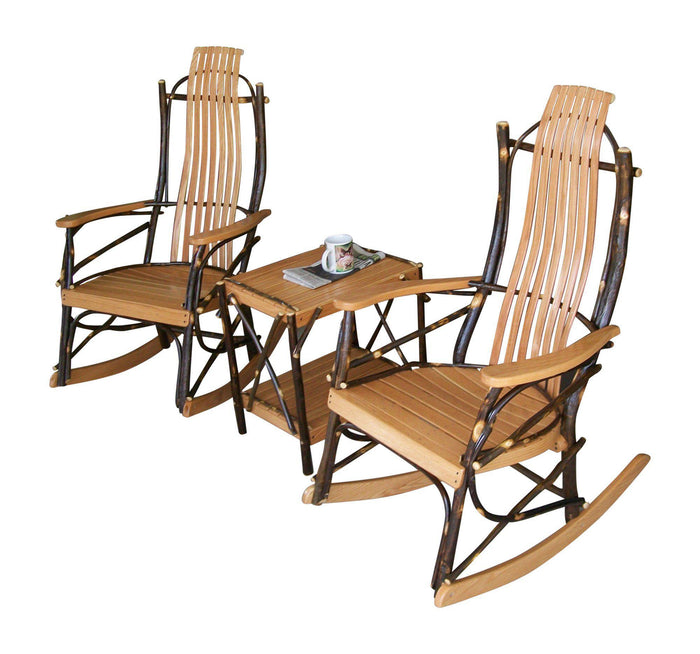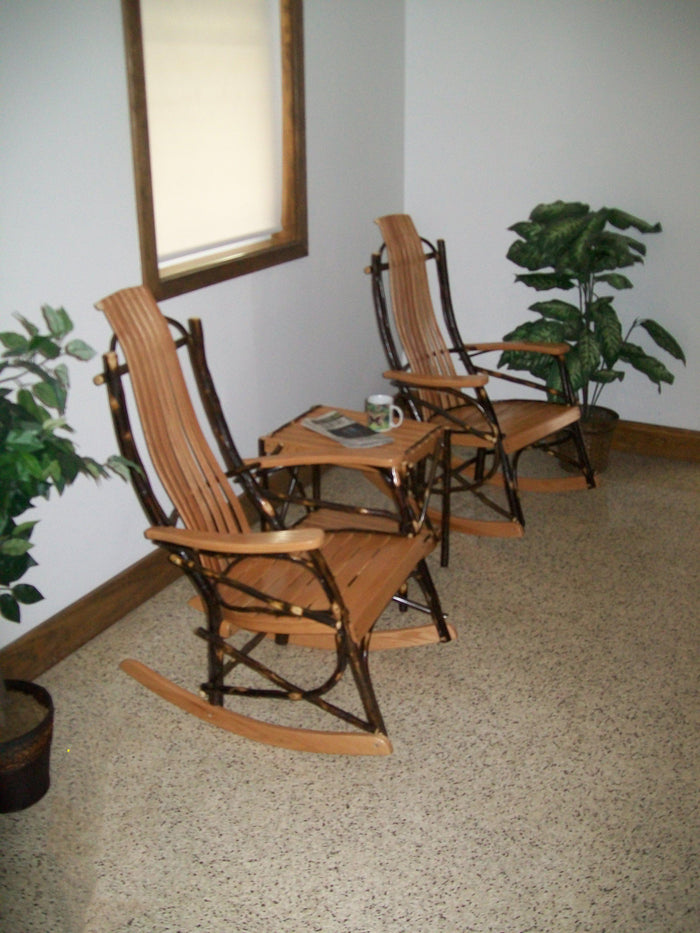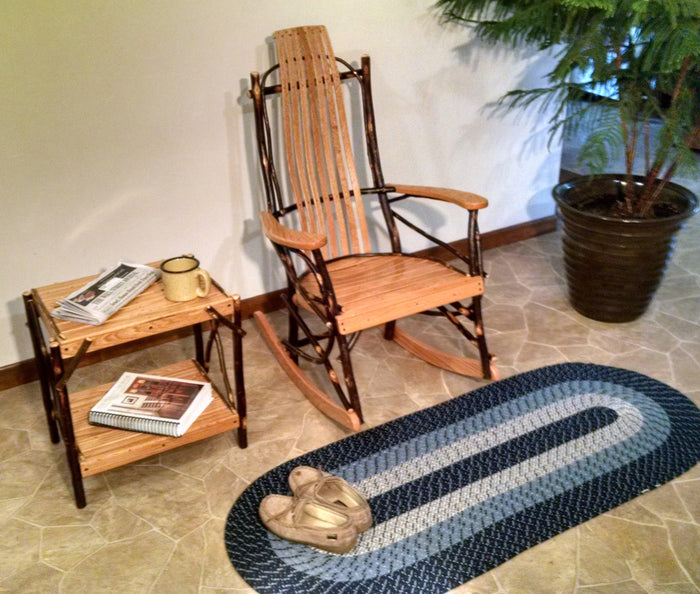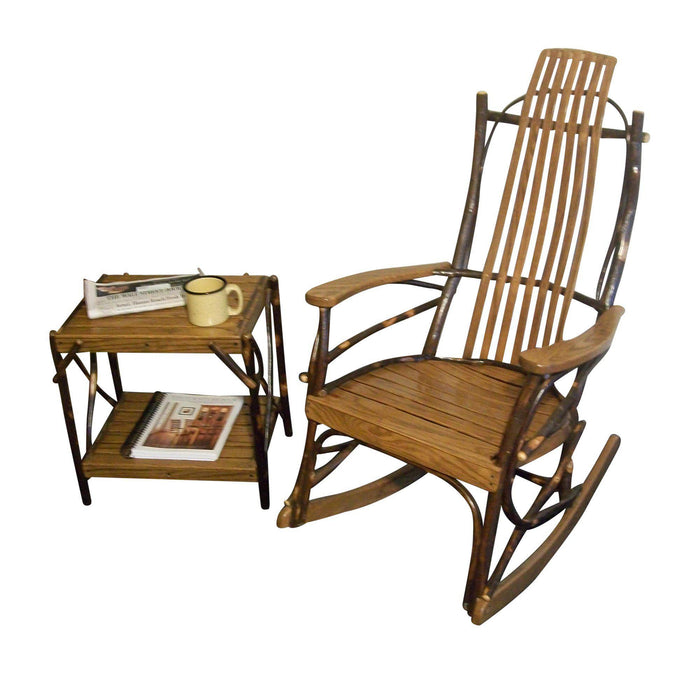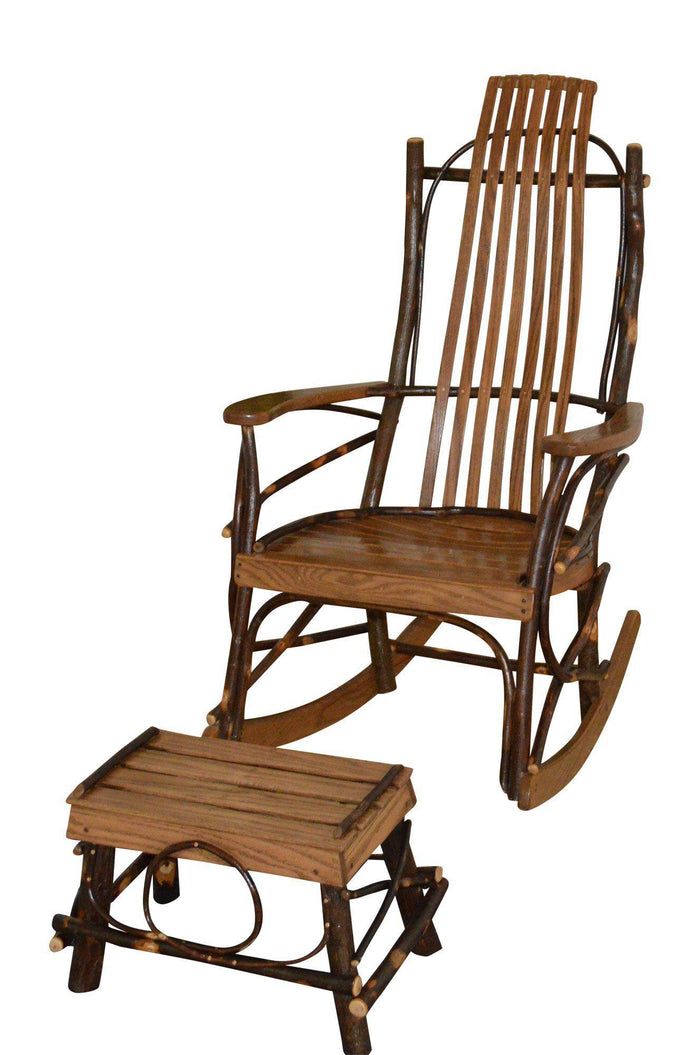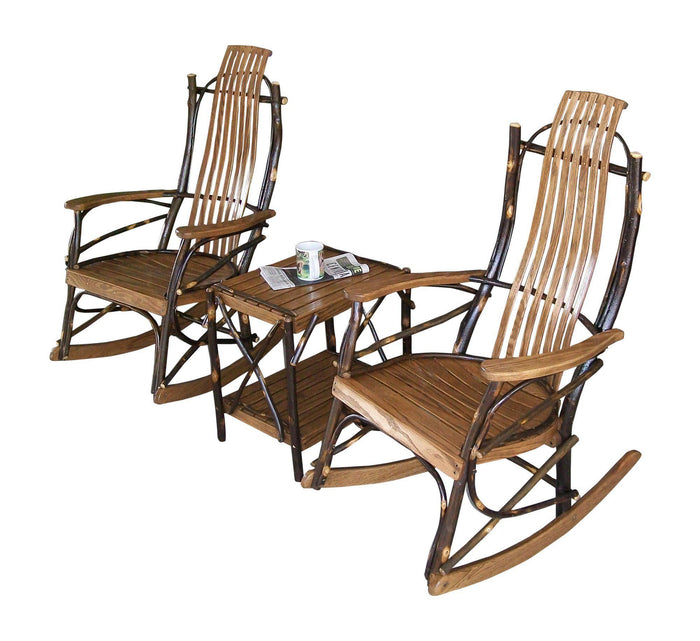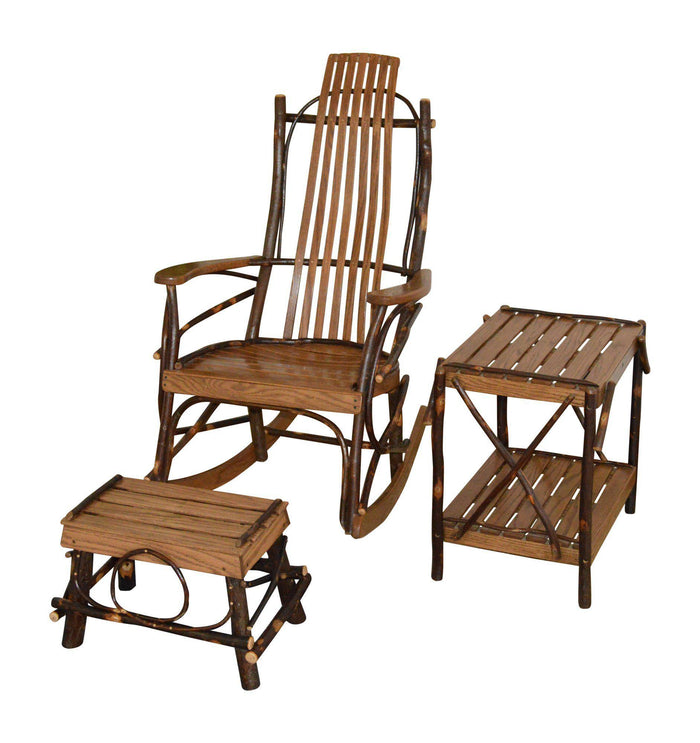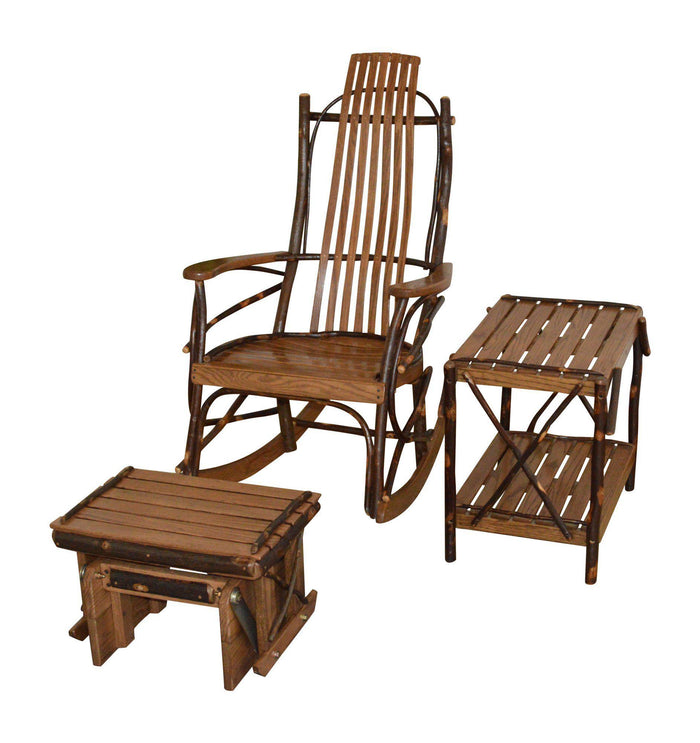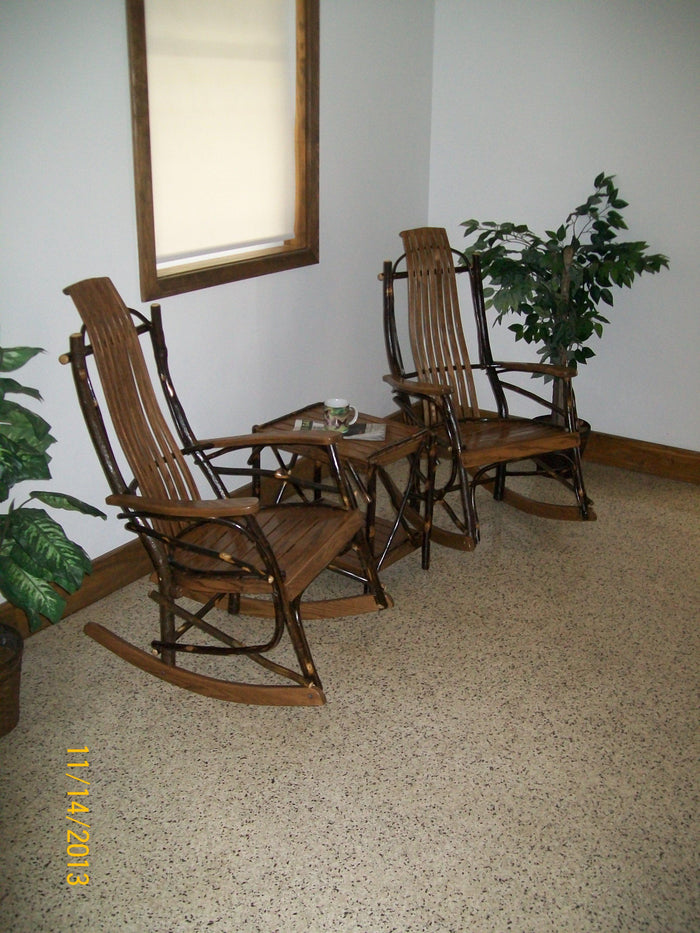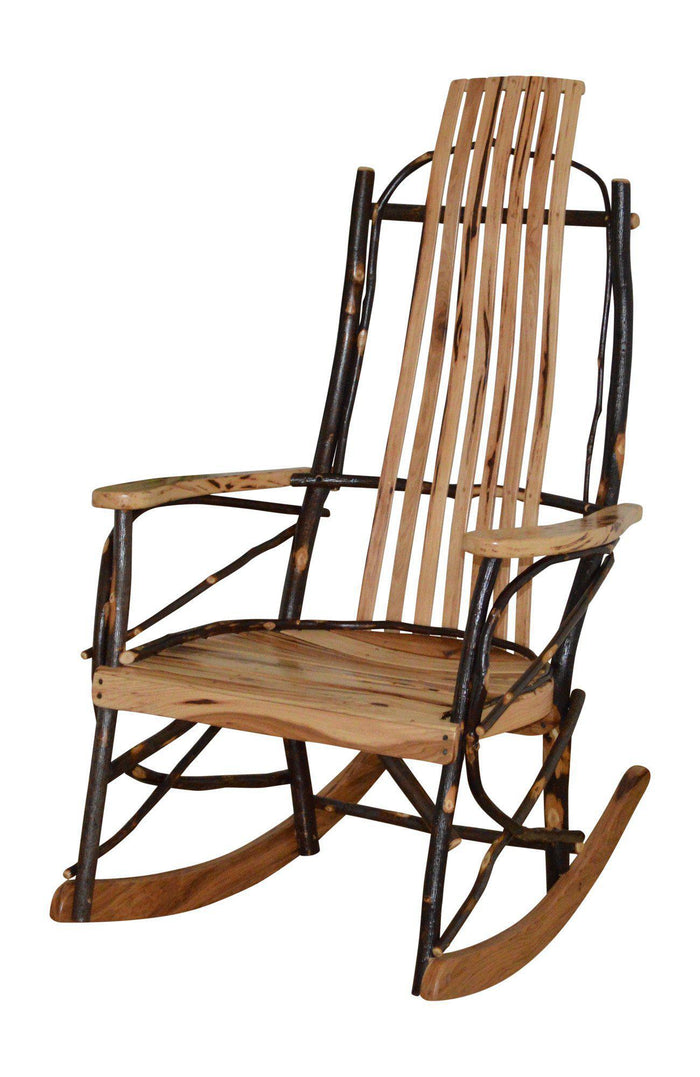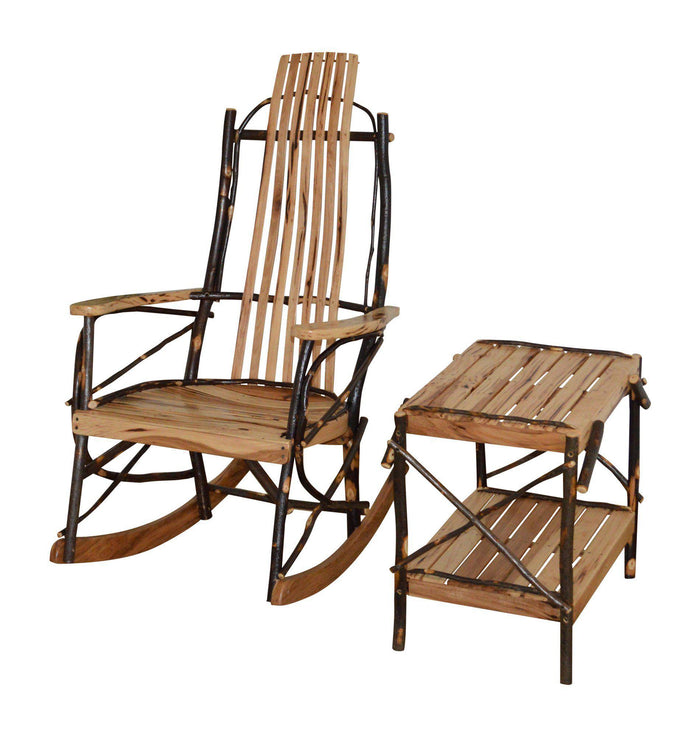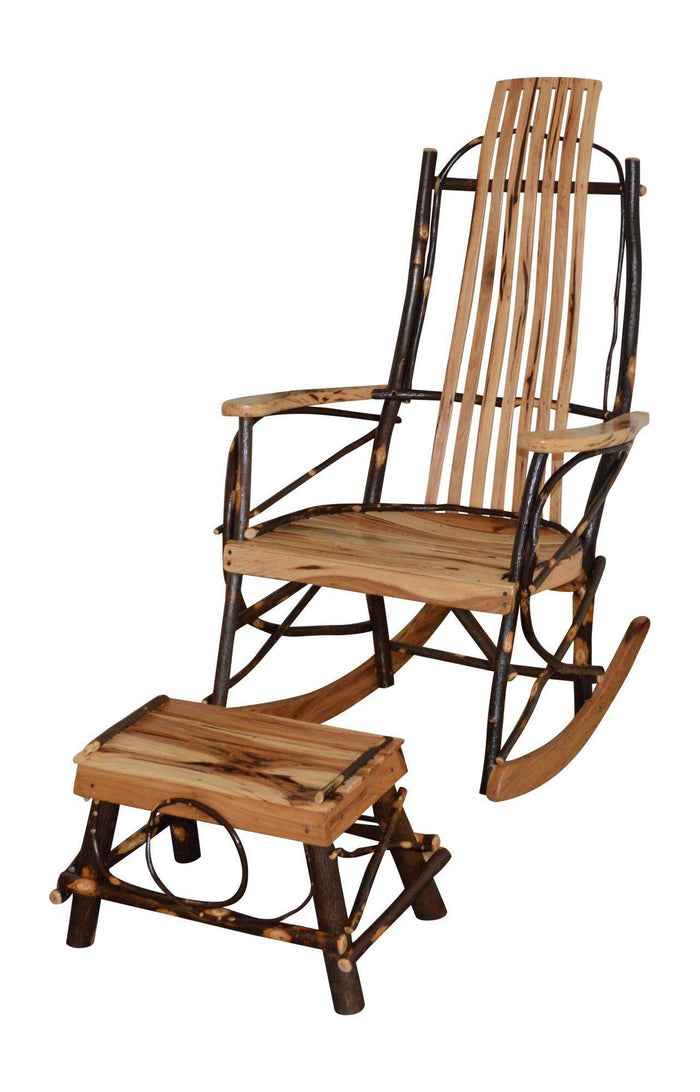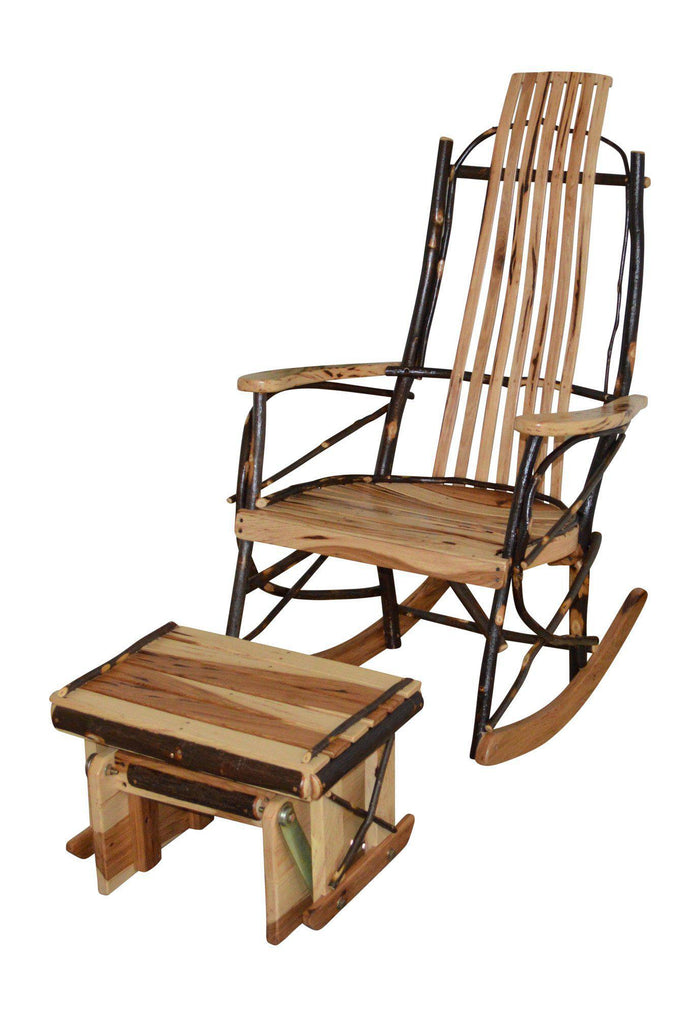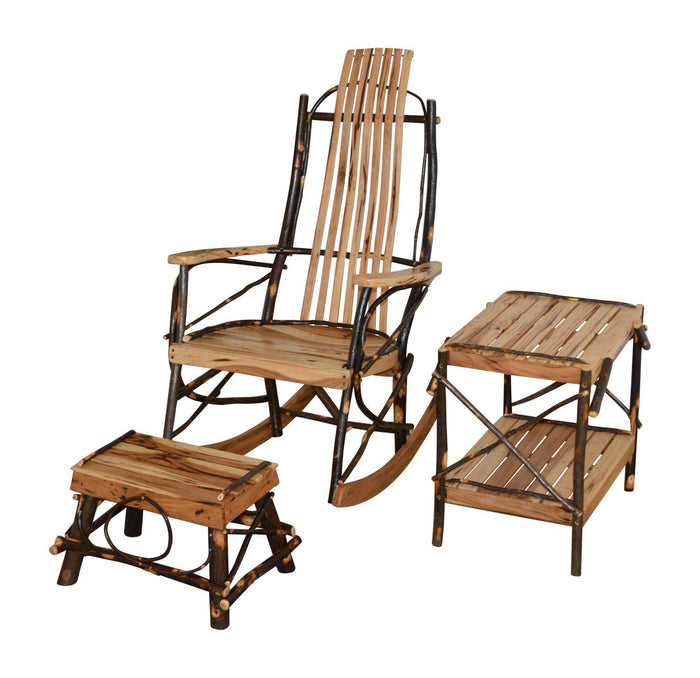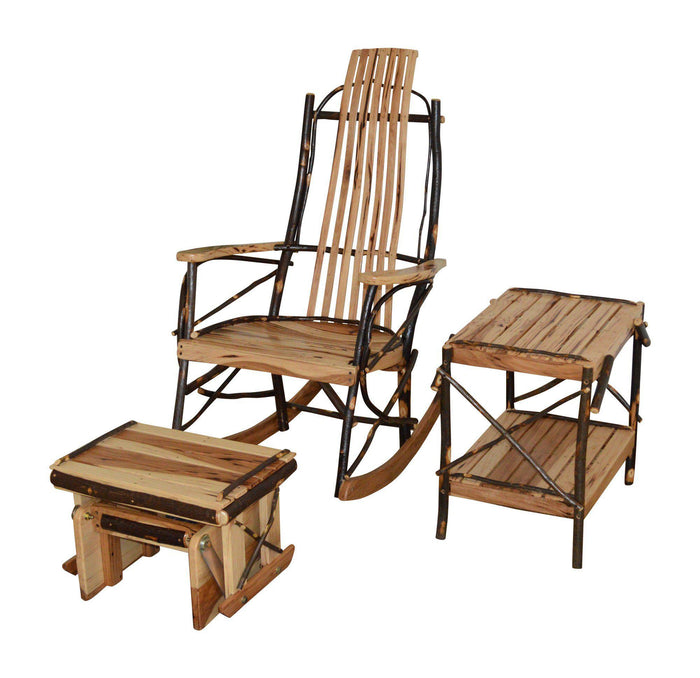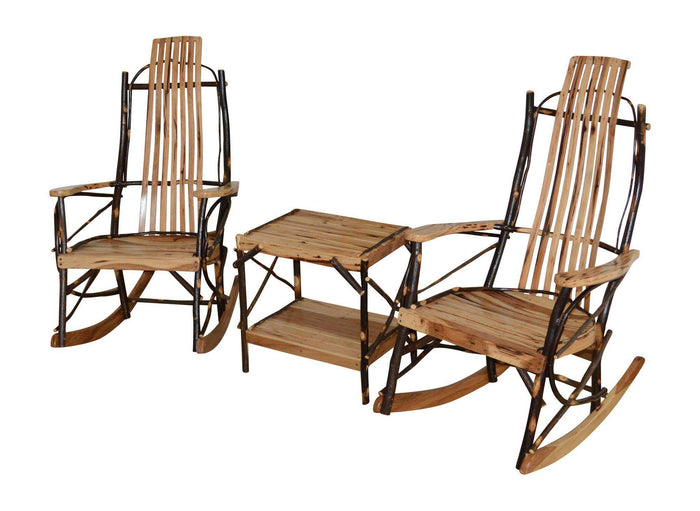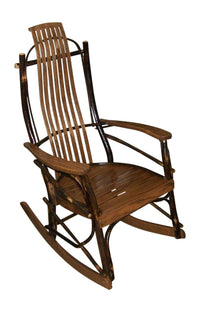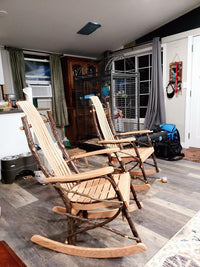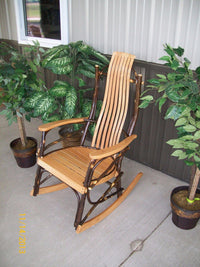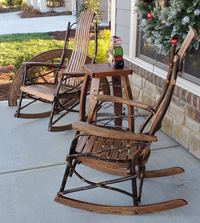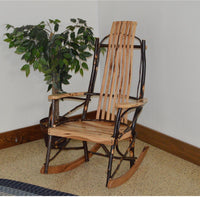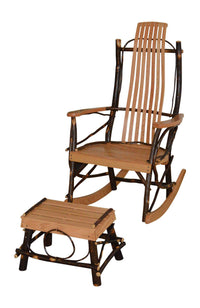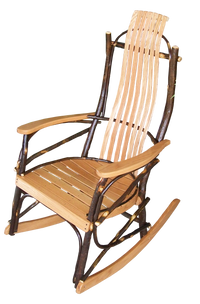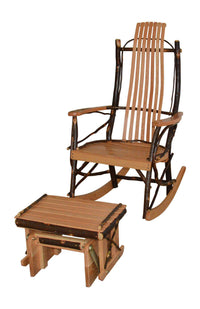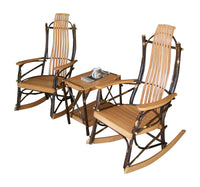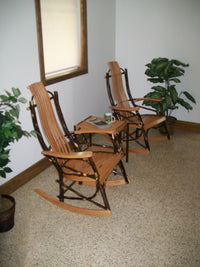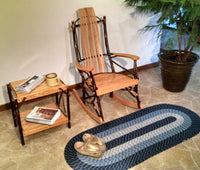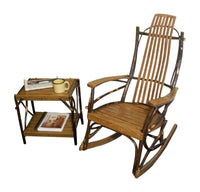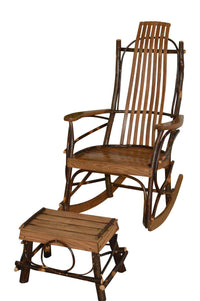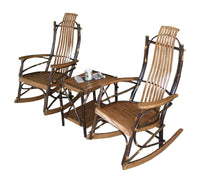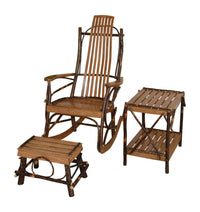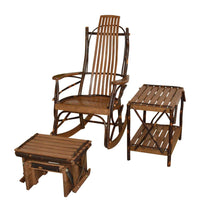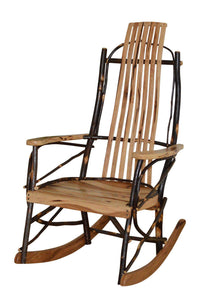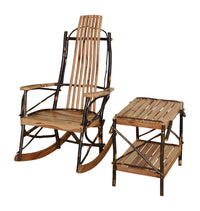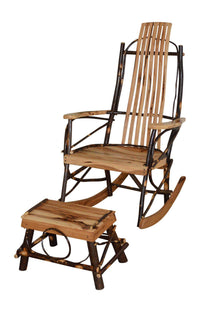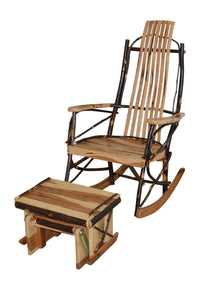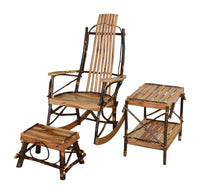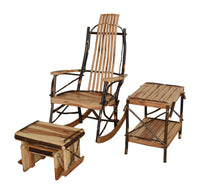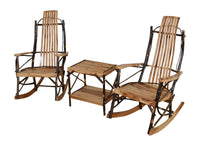 A & L Furniture Co.
2031AL Natural Hickory
A&L Furniture Co. Amish Bentwood 7-Slat Hickory Rocking Chair - LEAD TIME TO SHIP 4 WEEKS OR LESS
Regular price
Sale price
$ 333.00
Unit price
per
Sale
Sold out
Free Shipping on All Products

FreeShipping*

30 DayGuarantee

100%Satisfaction

ExpertStaff
KEY FEATURES

WARRANTY

Proposition 65

Reviews

QUESTIONS & ANSWERS
(FOR INDOOR USE OR COVERED PORCH)
CLICK HERE For Matching Accessories
CLICK HERE For Assembly Directions
The A&L Furniture 7 Slat Bentwood Hickory Rocking Chair is hands down our best selling Rocking Chair. This Rocking Chair is Hand Made by Amish Craftsman in Rebersburg Pennsylvania. Our customers say this chair rocks smoothly and is comfortable on your back. This Rocking chair is not the easiest to assemble as you can see by reading the reviews but it will be worth your effort once completed. 
Be sure to watch our assembly video by Clicking Here
Dimensions: 25W x 32D x 46H in.
Inside Seat: 18W x 18D x 16H 
Backrest Height: 30H in.
Backrest Width: From post to post is 16", slats only is 9"
Weight Capacity: 250 lbs.
Weight: 20 lbs
ABOUT THE MANUFACTURER
Made in the United States by Amish craftsmen, A&L Furniture is known for its superior quality and durable construction. From the playroom to the patio, its chairs, tables, Amish hickory rocking chair, and gliders are meant to have a long-term presence and boast classical designs that are truly timeless. So invest in rustic staples that will provide you with comfortable memories for years to come. For fine-quality furniture, you can't find much better than Amish-made pieces. Using hydraulic- and pneumatic-powered woodworking tools and wood hand-selected for each furniture piece, Amish craftsmen pay great attention to each detail, resulting in beautiful and timeless furniture. Amish woodworkers select each piece of wood for its grain and other individual characteristics, and these characteristics are highlighted so that no two pieces of furniture are ever identical. Made in the heart of Pennsylvania by these dedicated workers, each piece of A and L's furniture is sure to become a treasured heirloom for your family.
A & L Furniture products that are shipped to or sold in California are subject to the Safe Drinking Water and Toxic Enforcement Act of 1986, more commonly known as "Proposition 65". Proposition 65 requires businesses to provide warnings to Californians about significant exposures to chemicals that can cause cancer, birth defects, or other reproductive harm.
WARNING:

 

This product can expose you to chemicals including wood dust, which is known to the State of California to cause cancer, and toluene known to the State of California to cause birth defects or other reproductive harm. For more information go to www.P65Warnings.ca.gov/furniture.

Please note that this warning only applies to Hickory Furniture. This warning does not apply to any other A & L Furniture products. If you have any questions, please refer to www.p65warnings.ca.gov.
great looking comfortable chair
Needs Some Work
I originally purchased a fully assembled rocker some 7-8 years ago from a vendor in Key Largo, Florida….may have been an A&L product. The chair was great so I bought a new one. This chair is identical to the original one (which I gave away) but did NOT match the quality in ASSEMBLY. Holes were misaligned the instructions were near worthless. Inn order to make the product "satisfactory " I had to rework the assembly. I also didn't realize that you offered 2 sizes. I ordered the smaller size. No BUENO. Recommend you rework your assembly instructions utilizing illustrations. Also use or offer Stainless fasteners for use in Florida as the drywall screws you use will rust pretty quickly in coastal exterior usage.
Quality Product—Assembly Requires Patience
Arrived sooner than expected, which is rare these days. Well packaged and most of the materials are recyclable which is a plus. No box full of styrofoam like most assemble yourself furniture. Directions are clear, concise, and easy to follow. I just wish the pilot holes were larger instead of the size of finishing nails. I was reluctant to use a drill to open them up so my hands are aching today. All in all I'm very happy with the quality of both rockers. Just wish assembly was easier. Hickory is a very hard wood!
Amish rocker
Beautiful wood and craftmanship!And it's easy to put together. However, the rocker wasn't very tall, so it's not the easiest to get in and out of unless your short or your a child.😔
Approximate how long to put together What tools required

Hello Joanne
Here is a link to the assembly directions
https://cdn.shopify.com/s/files/1/0814/7461/files/A_L_Furniture_Amish_Hickory_7_Slat_and_9_slat_rocking_chair_assembly_instructions.pdf?v=1583686517

Please let us know if we can assist you with anything else
Have a great week
Jeffrey

We would love to have one of the hickory twig rocker in our cabin in northern Minnesota. Even though it is year-round and we go there during all four seasons, sometimes during the winter the air can be dry in the cabin. Would this be harmful in anyway to this type of chair? Thank you, Laura

Hi Laura

Please find below the response from the manufacturer.  You shouldntt have any issues from the soounds of it.  

"Jeff 


I kept my hicckory roccker right beside our wood stove for the 4 years that we lived in a log cabin in Pennsylvania.

The wood stove was our primary heat and we fired hard..  Our house was extremely dry in the winter and we never had a problem with our rocker."





Please let me know if I can answer any other questions
Jeffrey

Can this chair be kept outdoors?

This chair is intended to be used indoors or a ccovered porch. You do not want this cchair to be exposed to the weather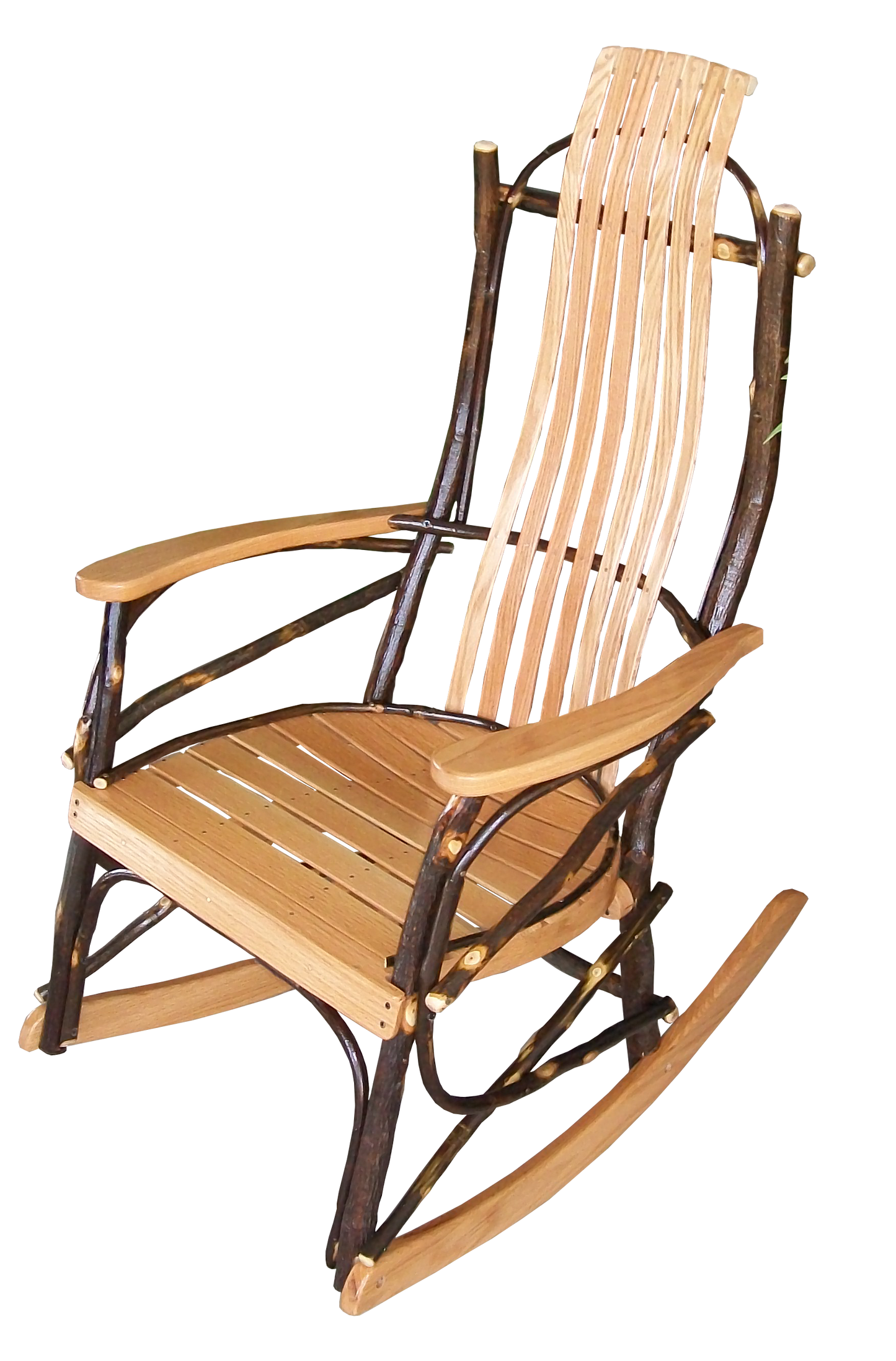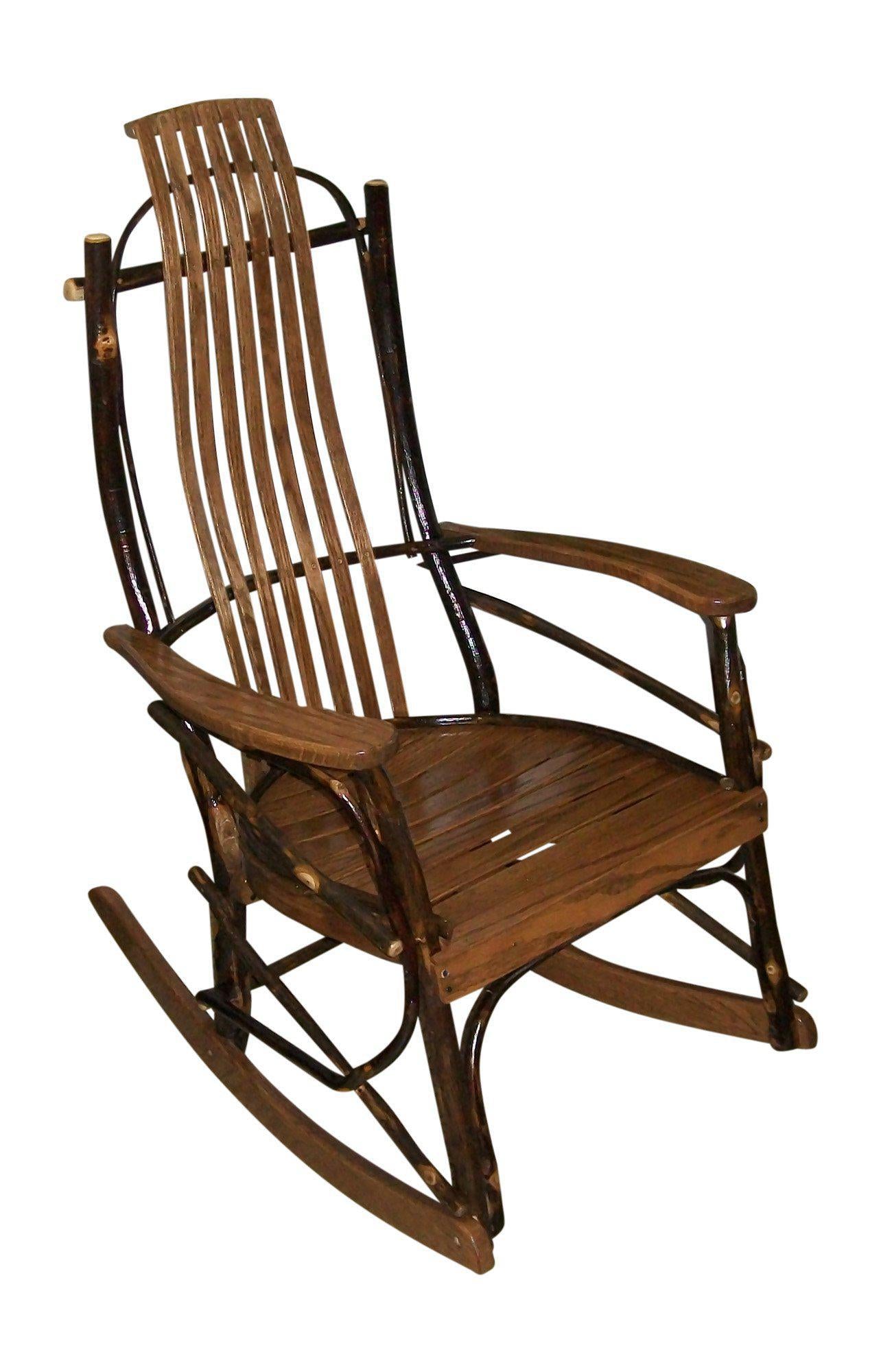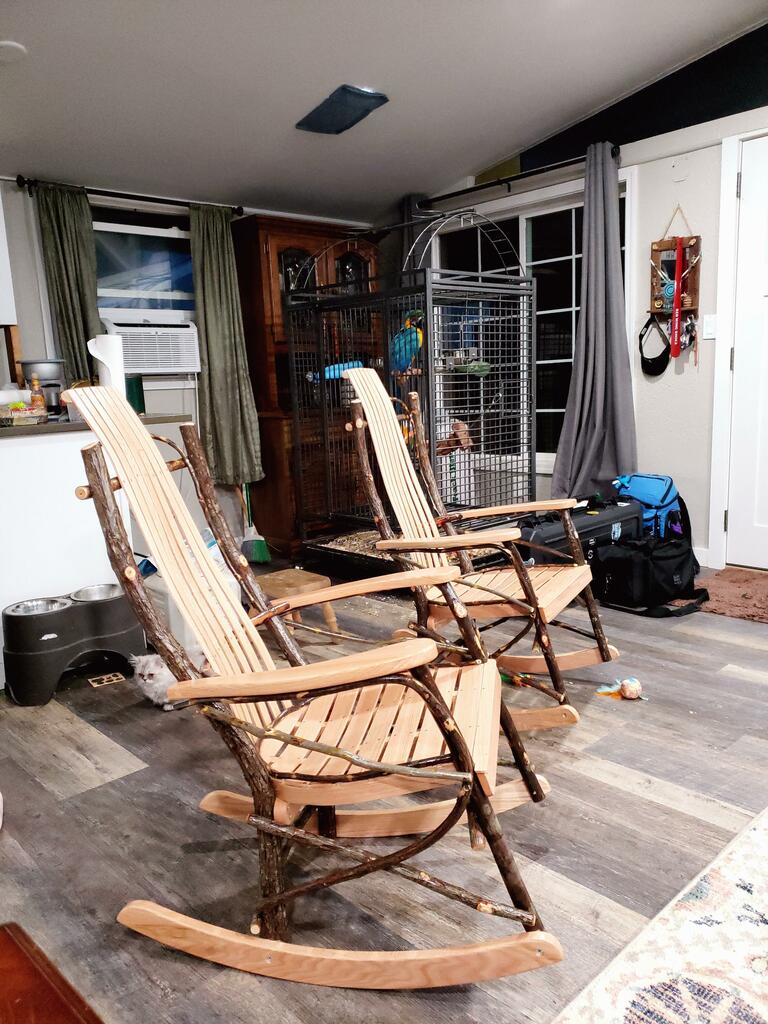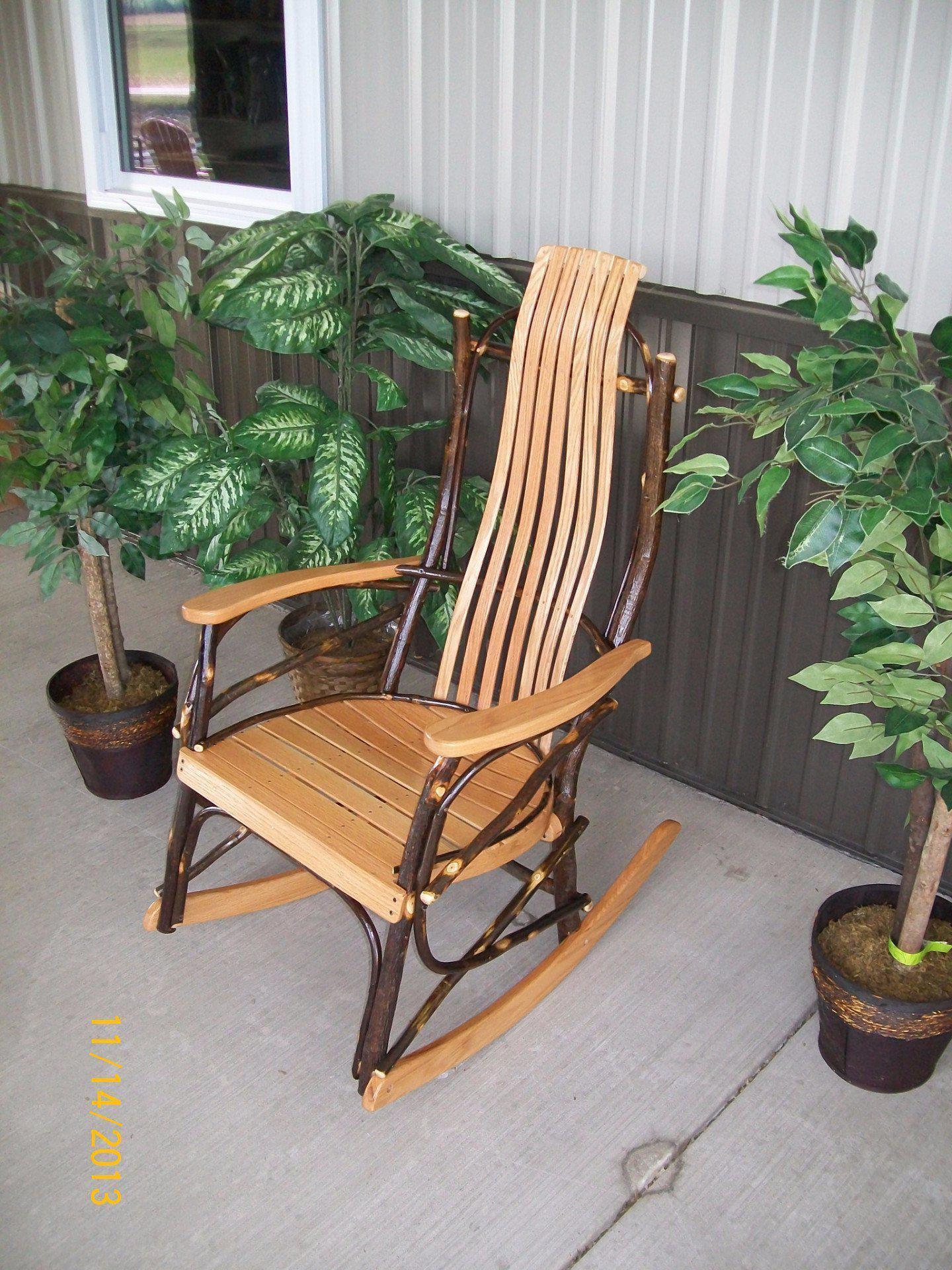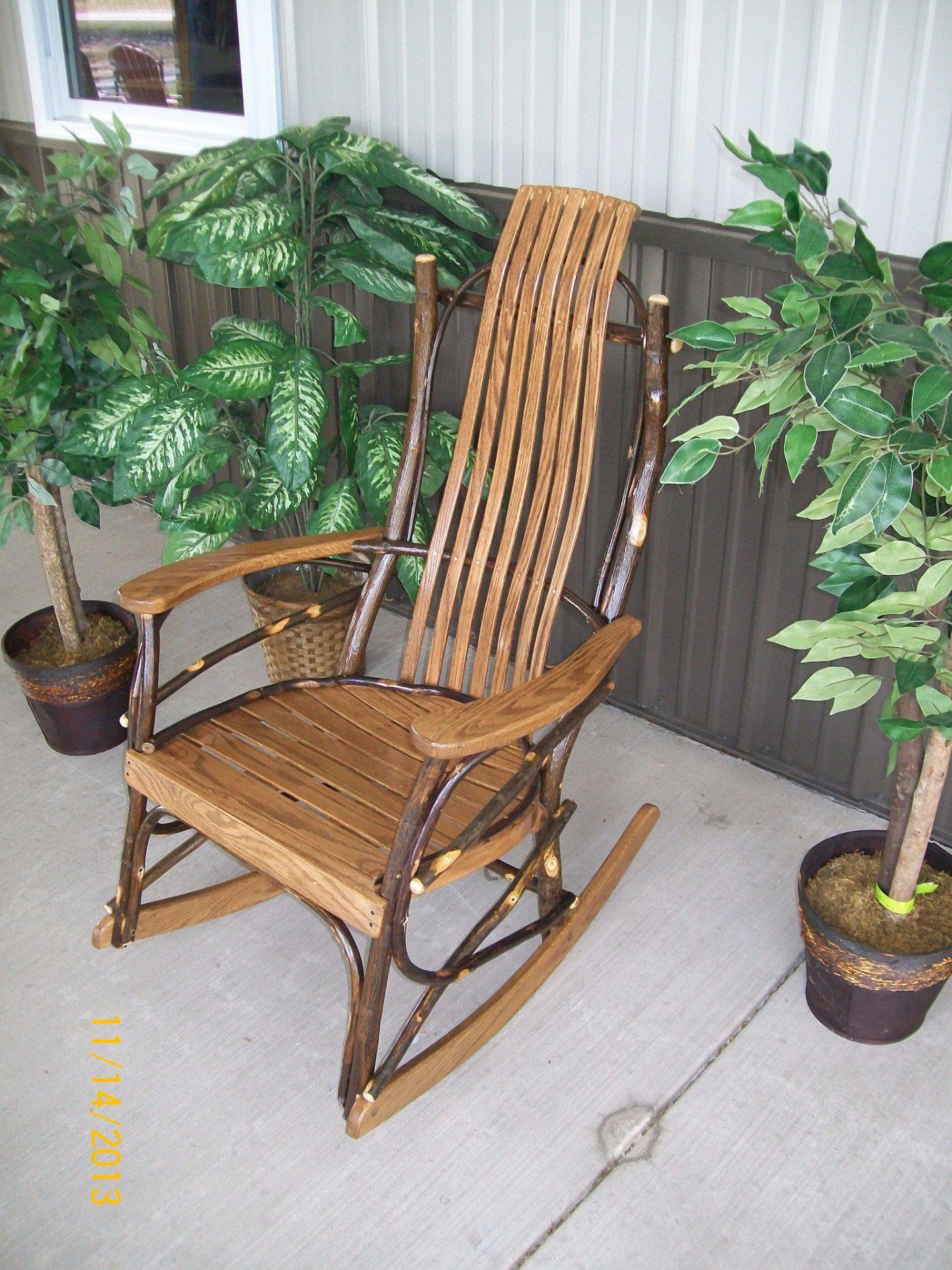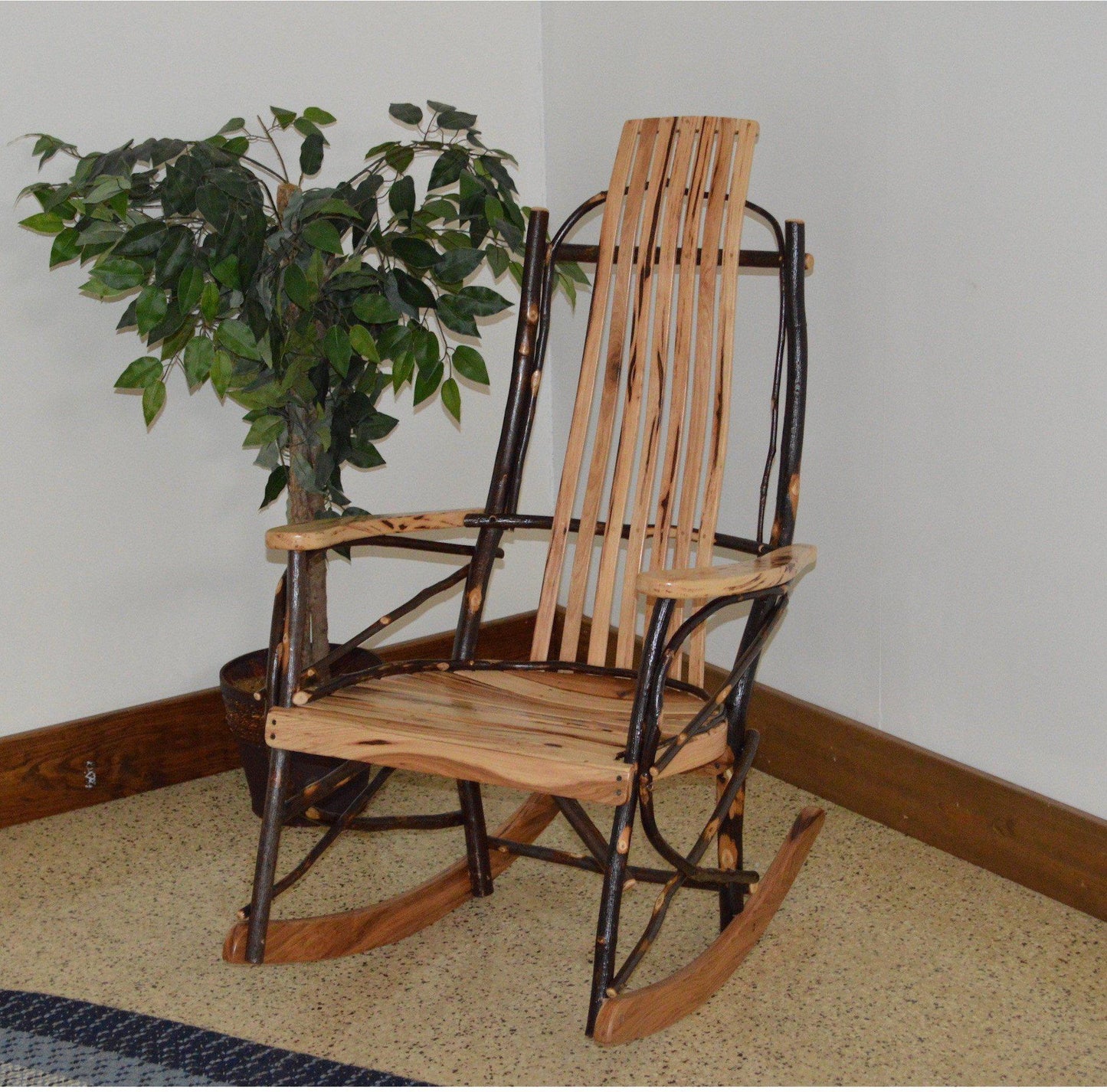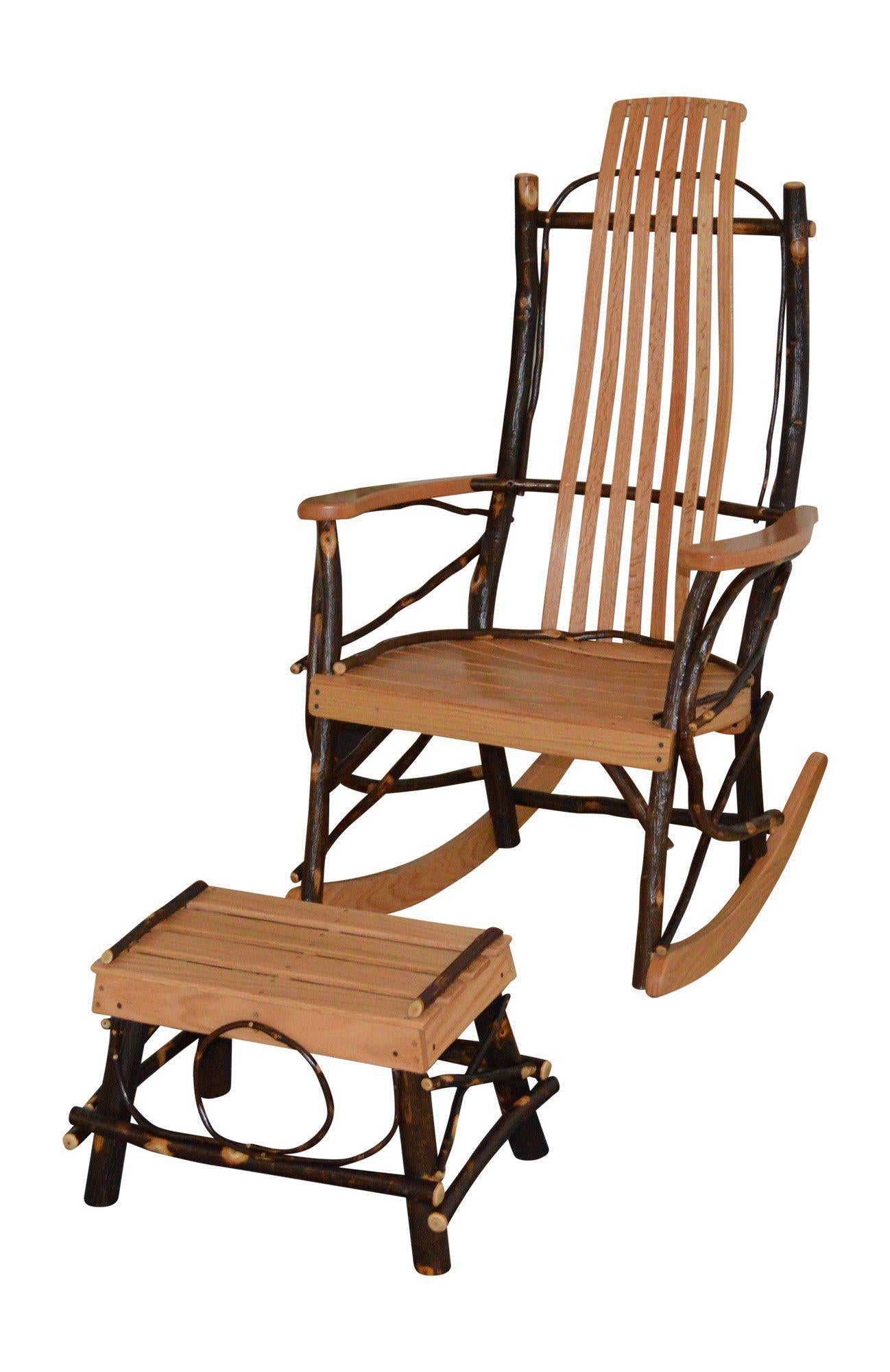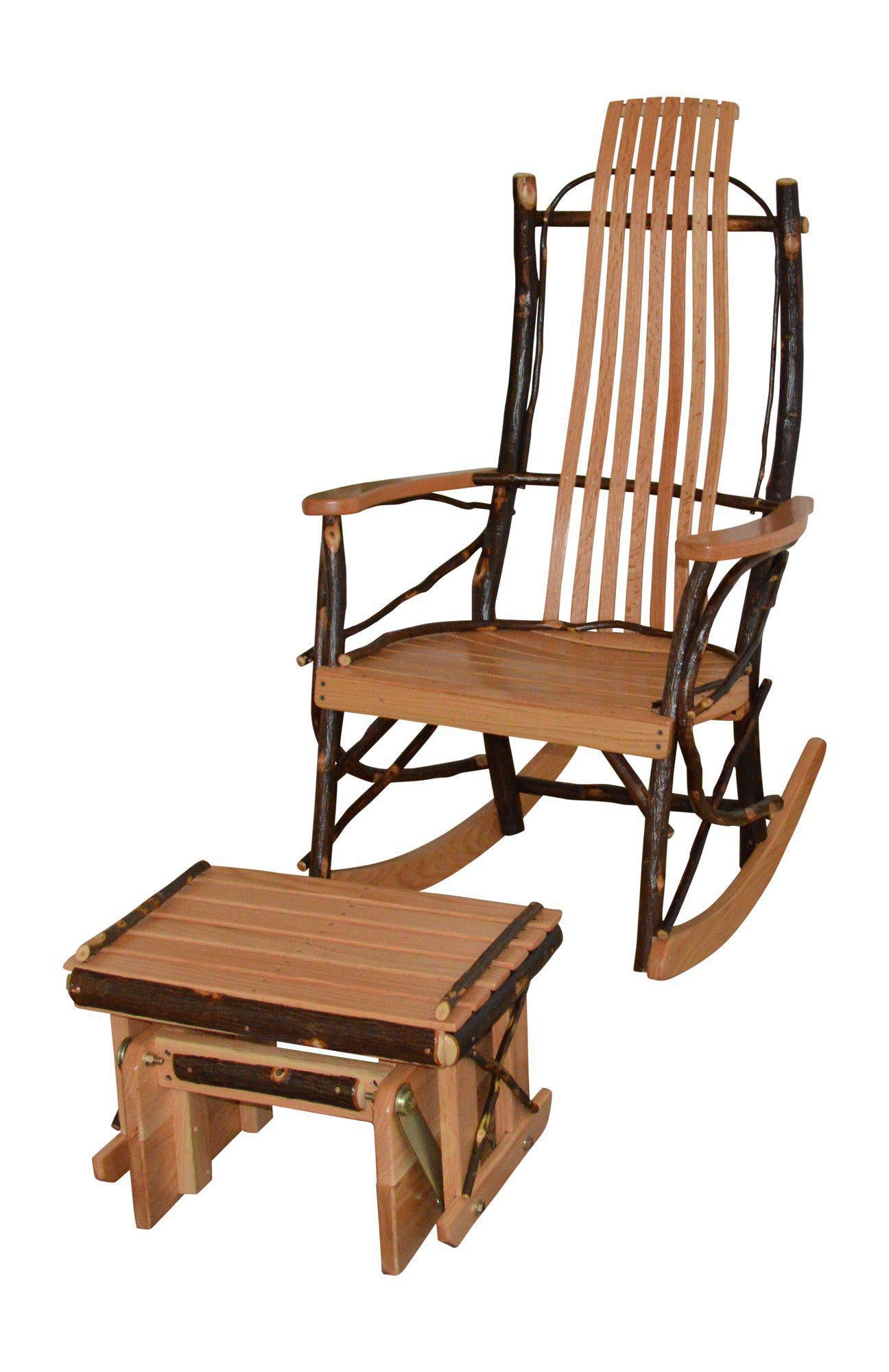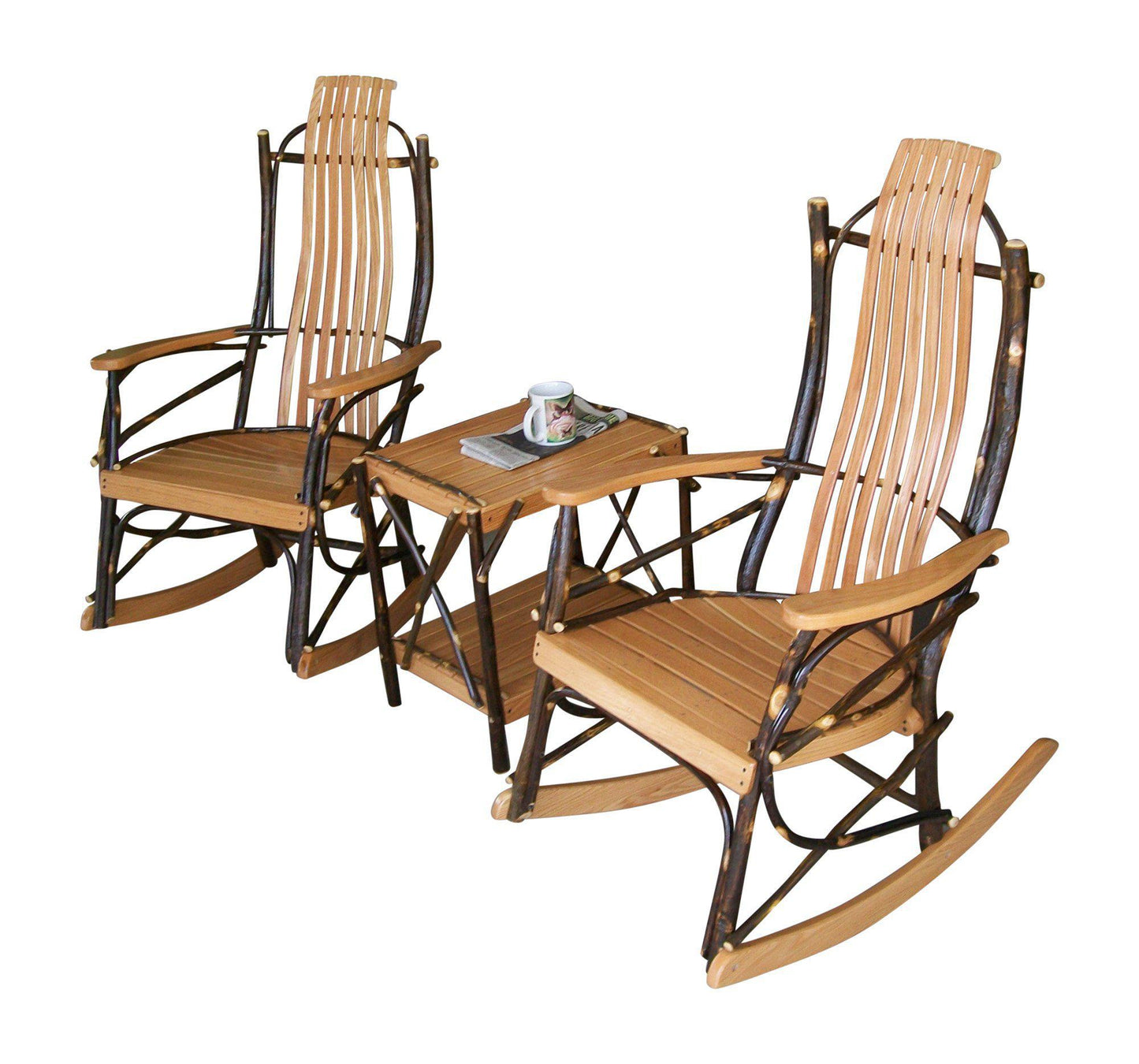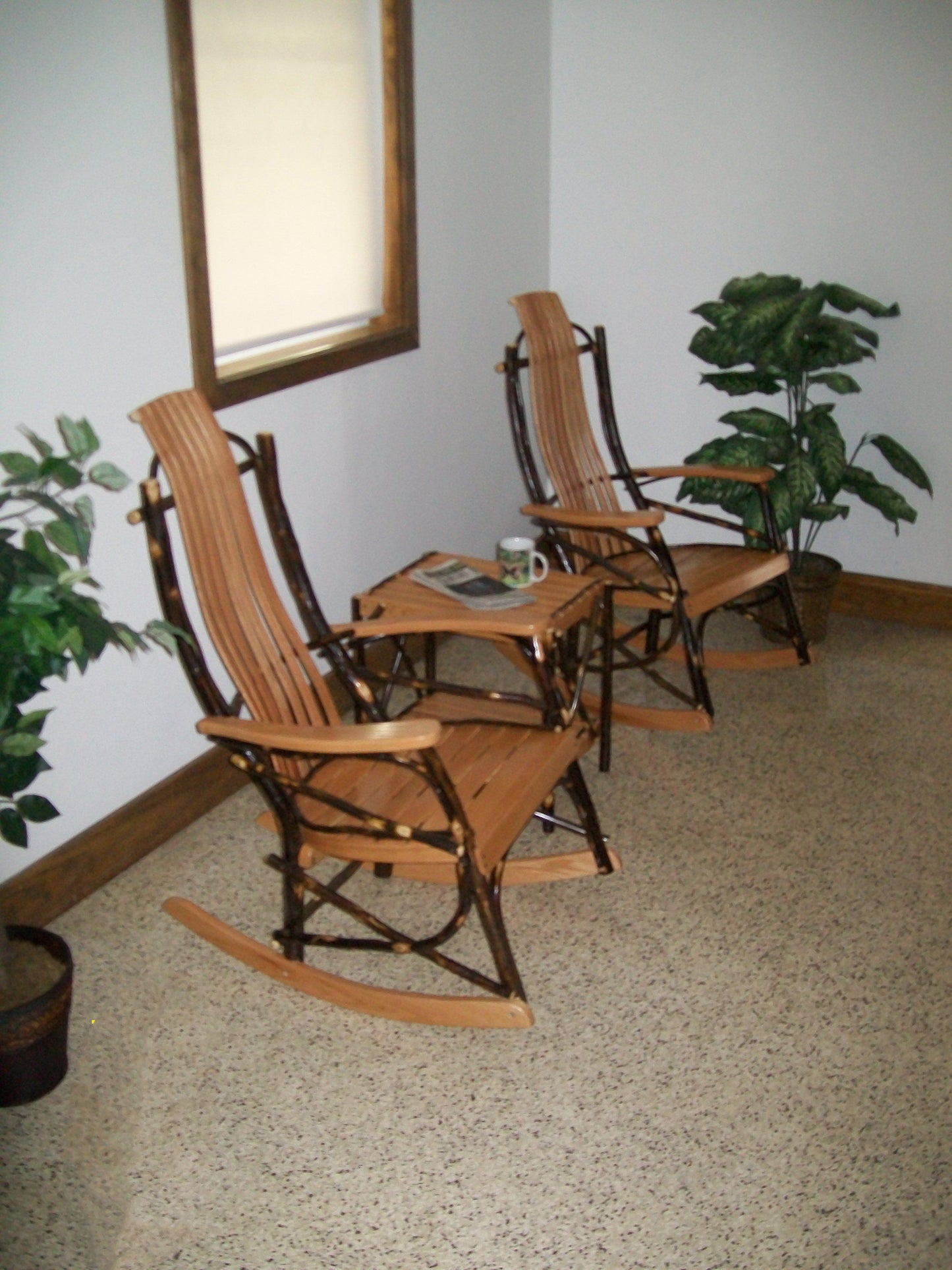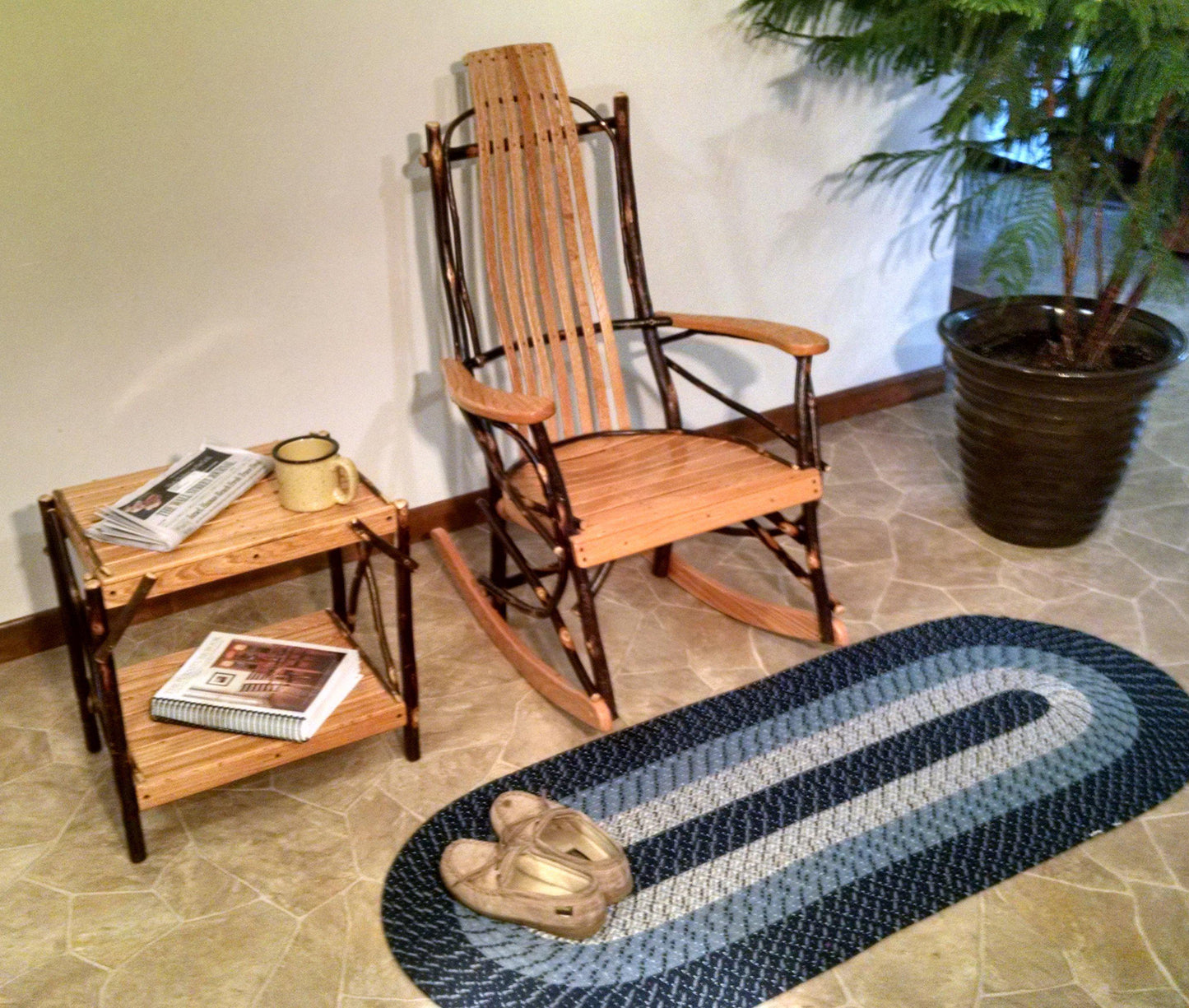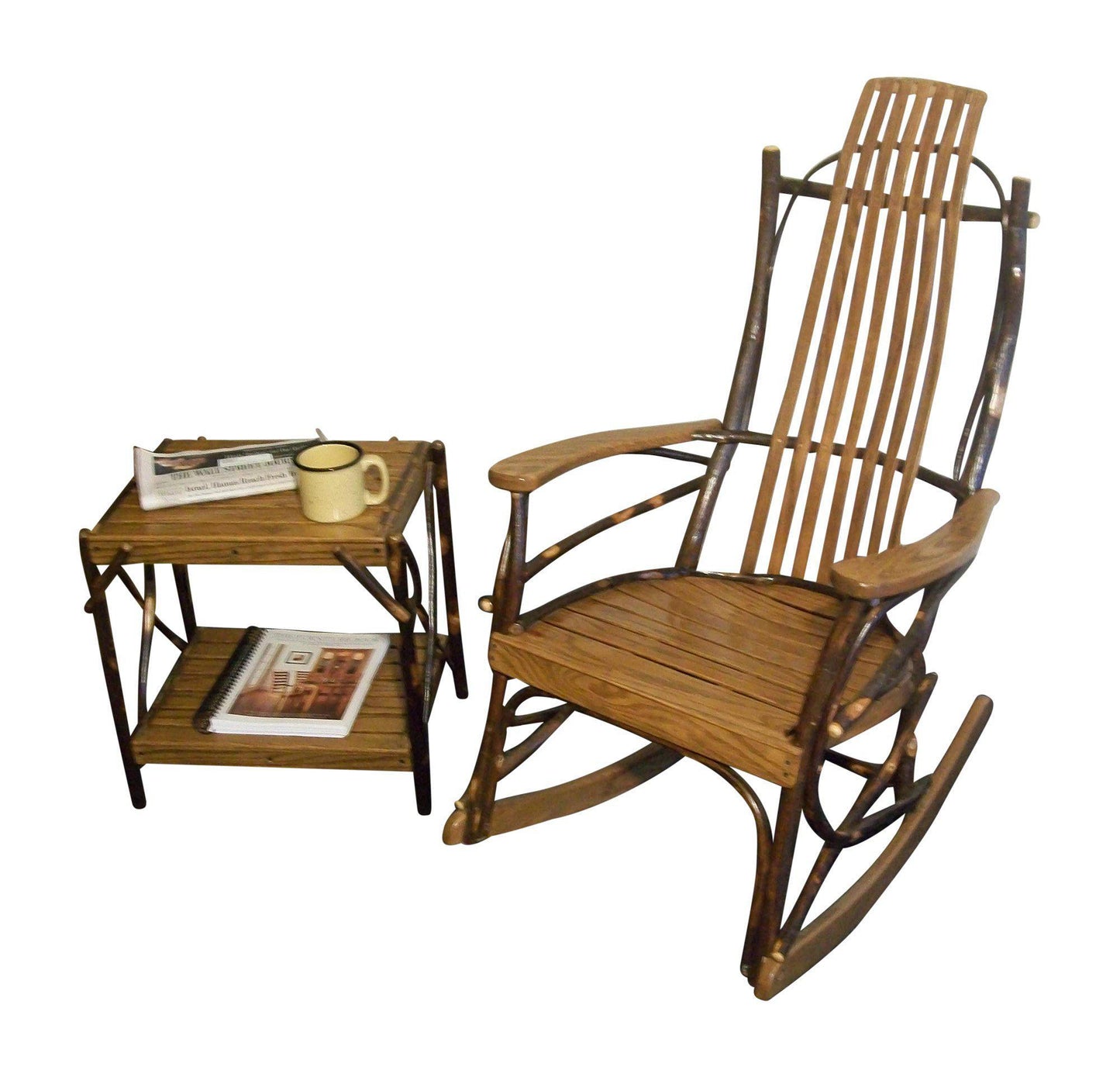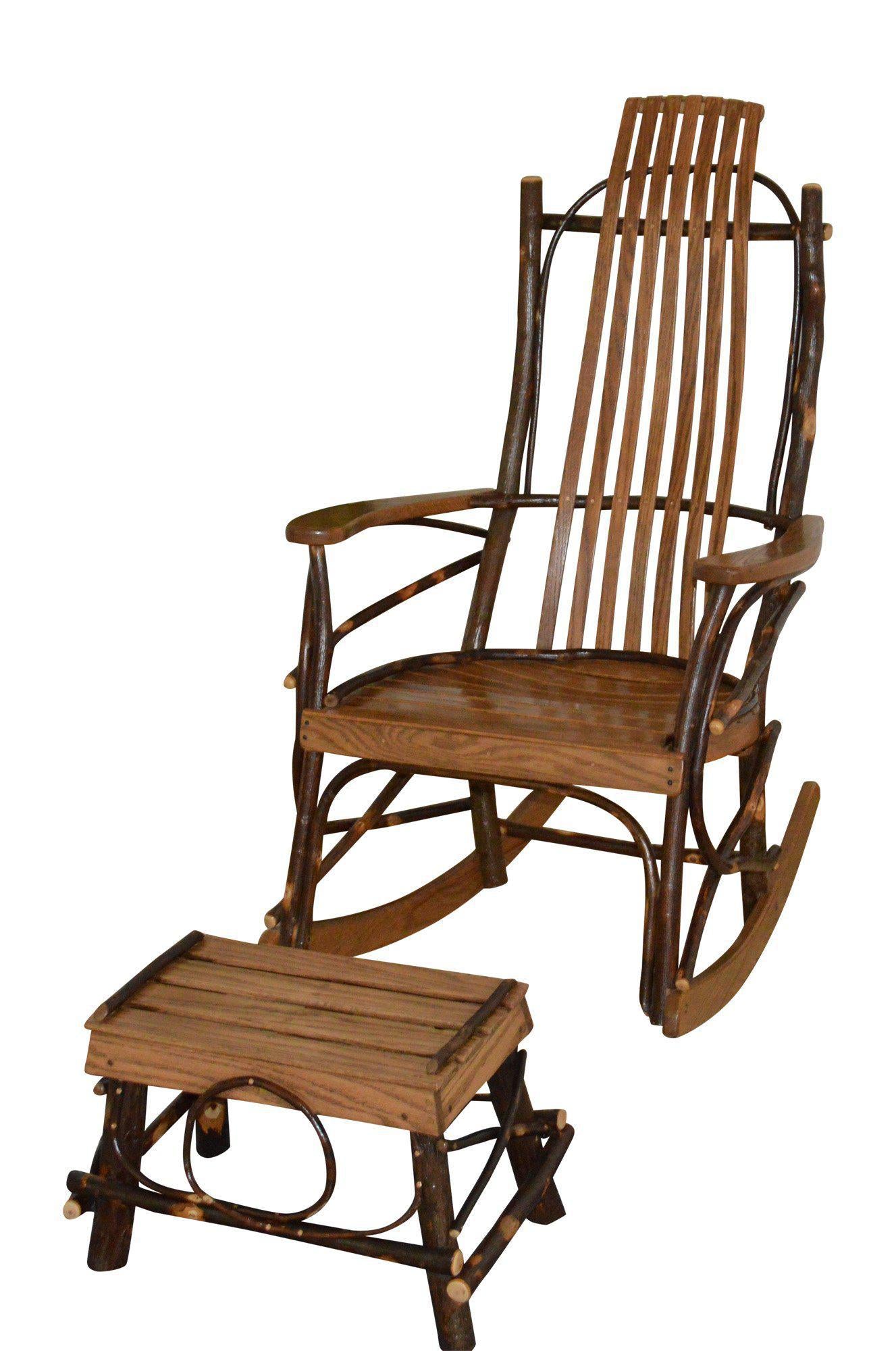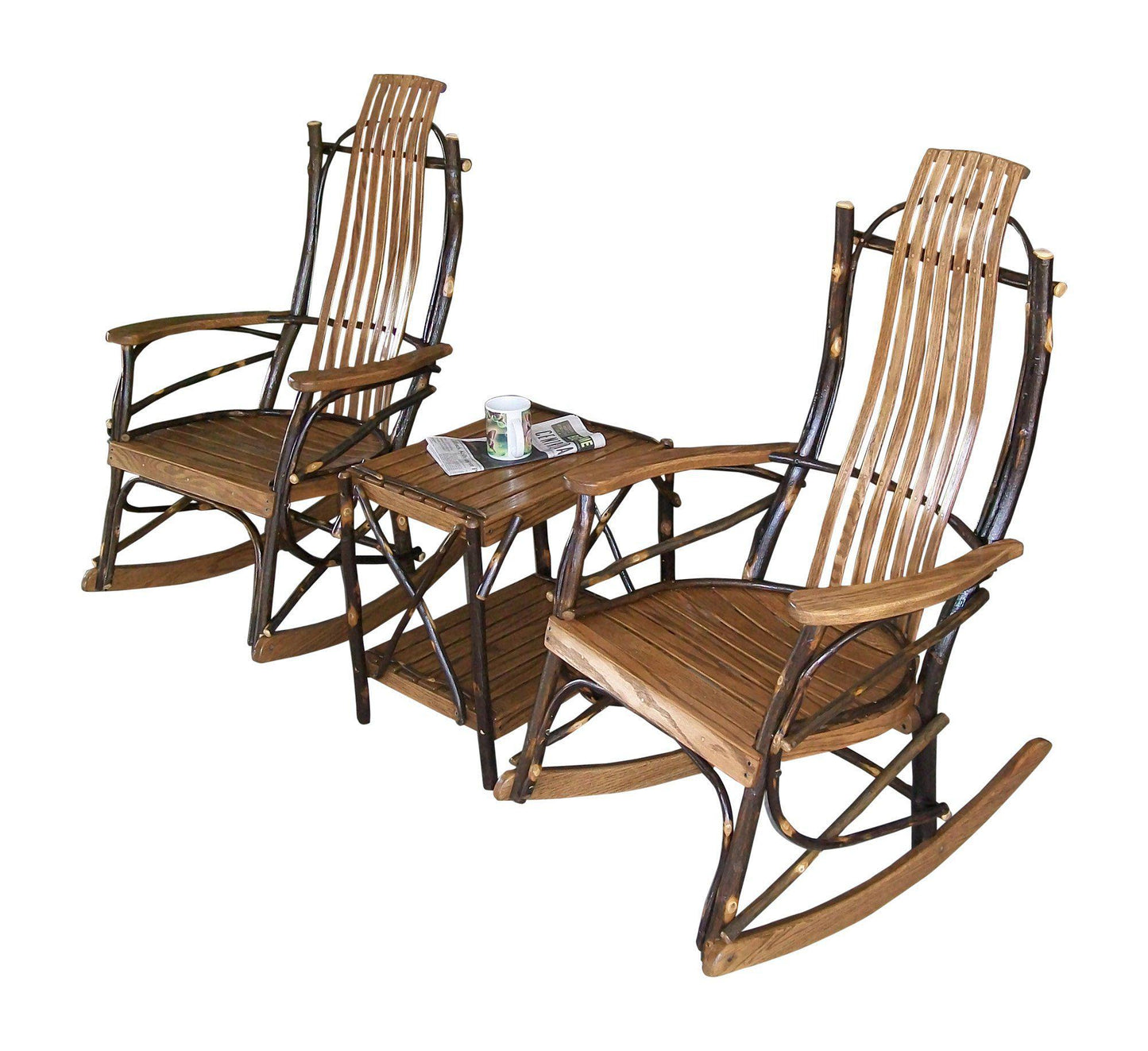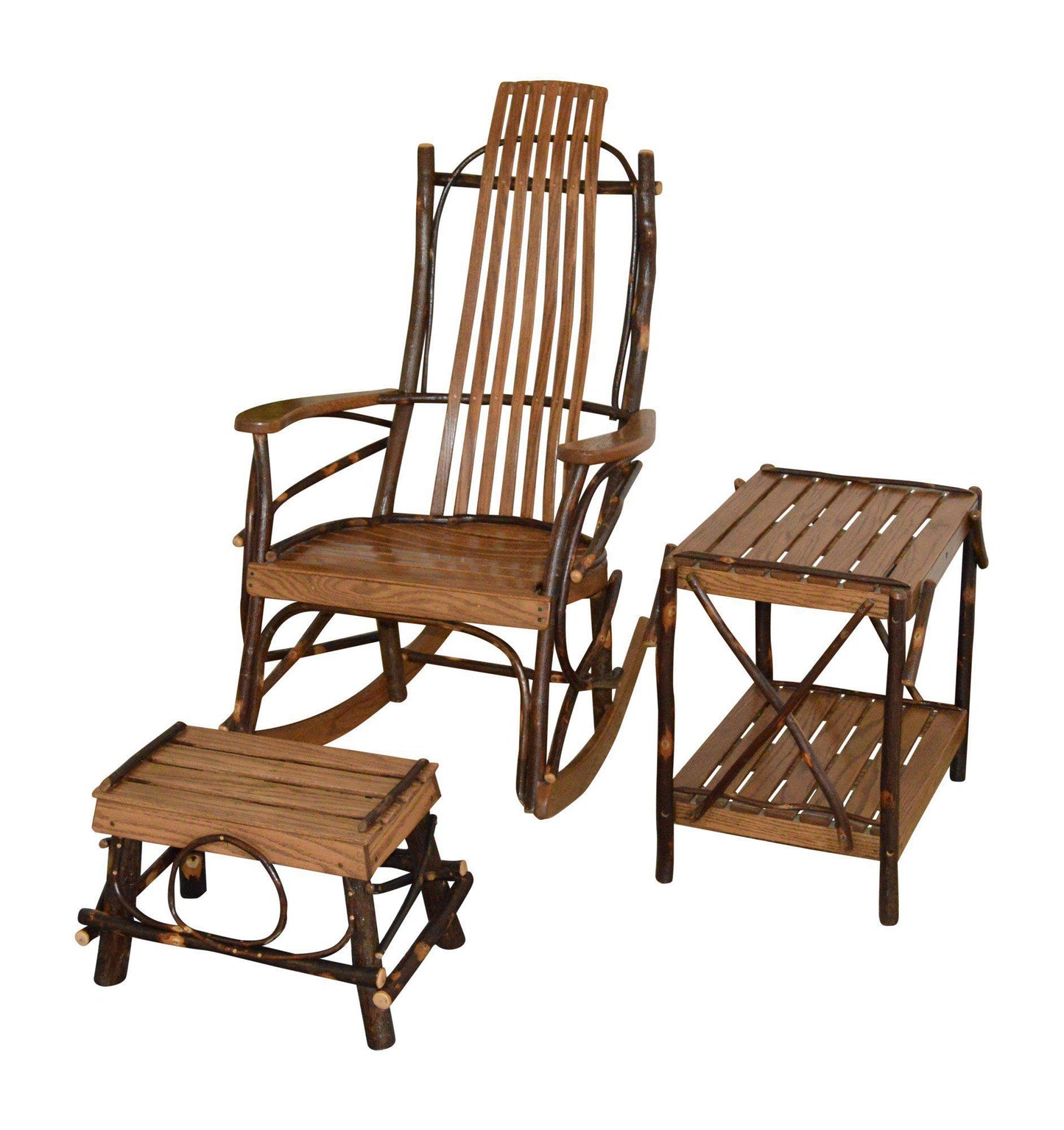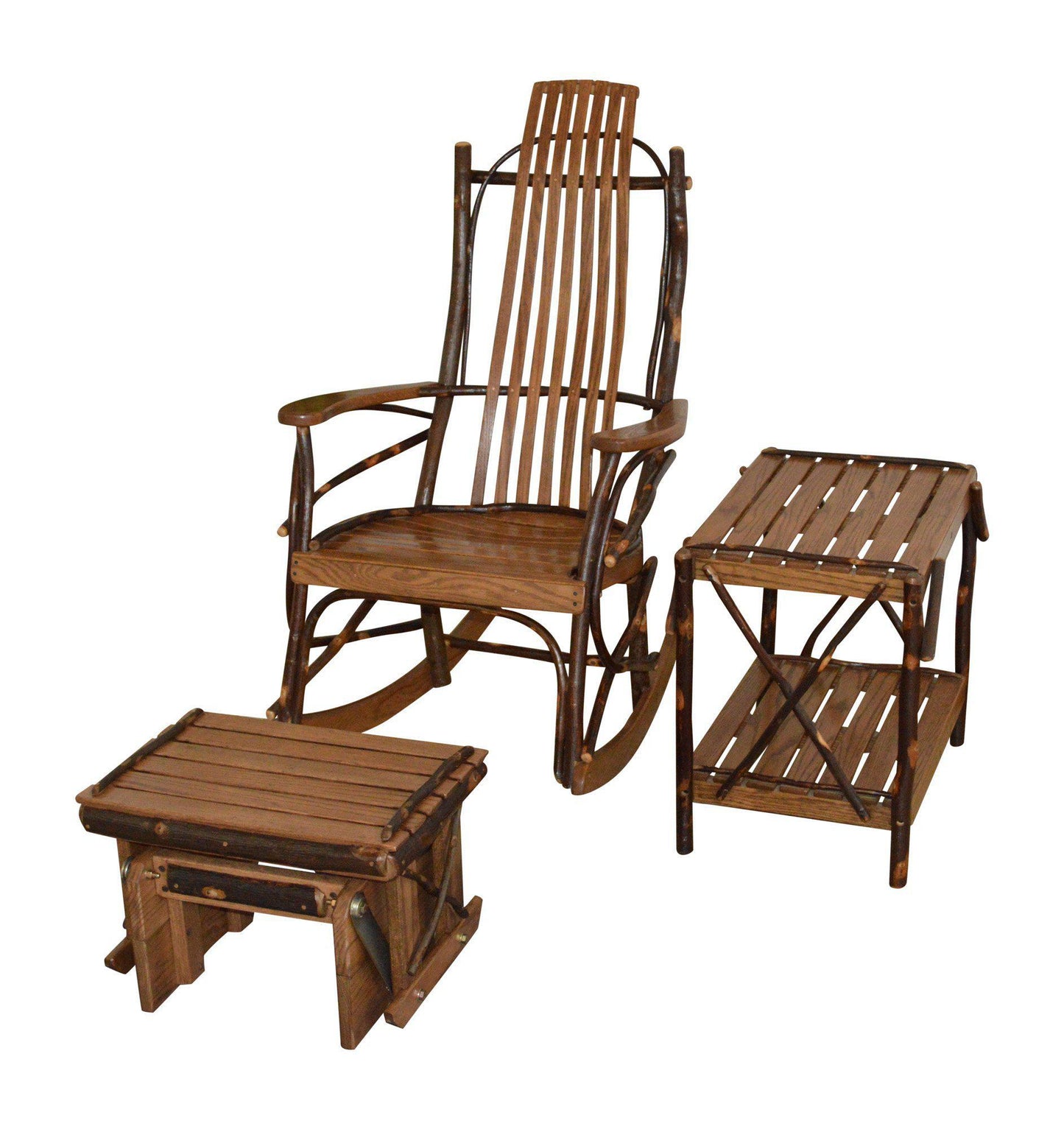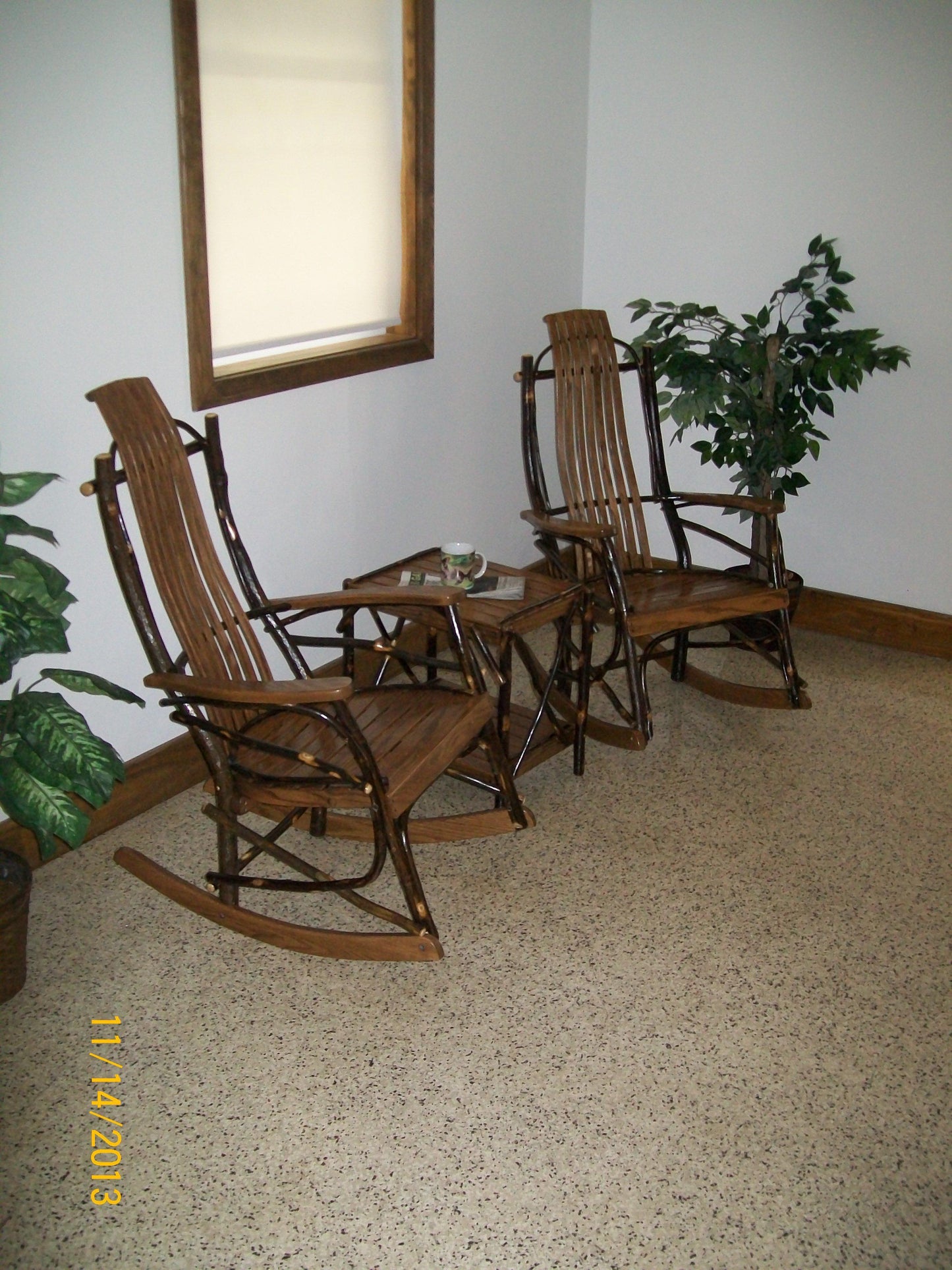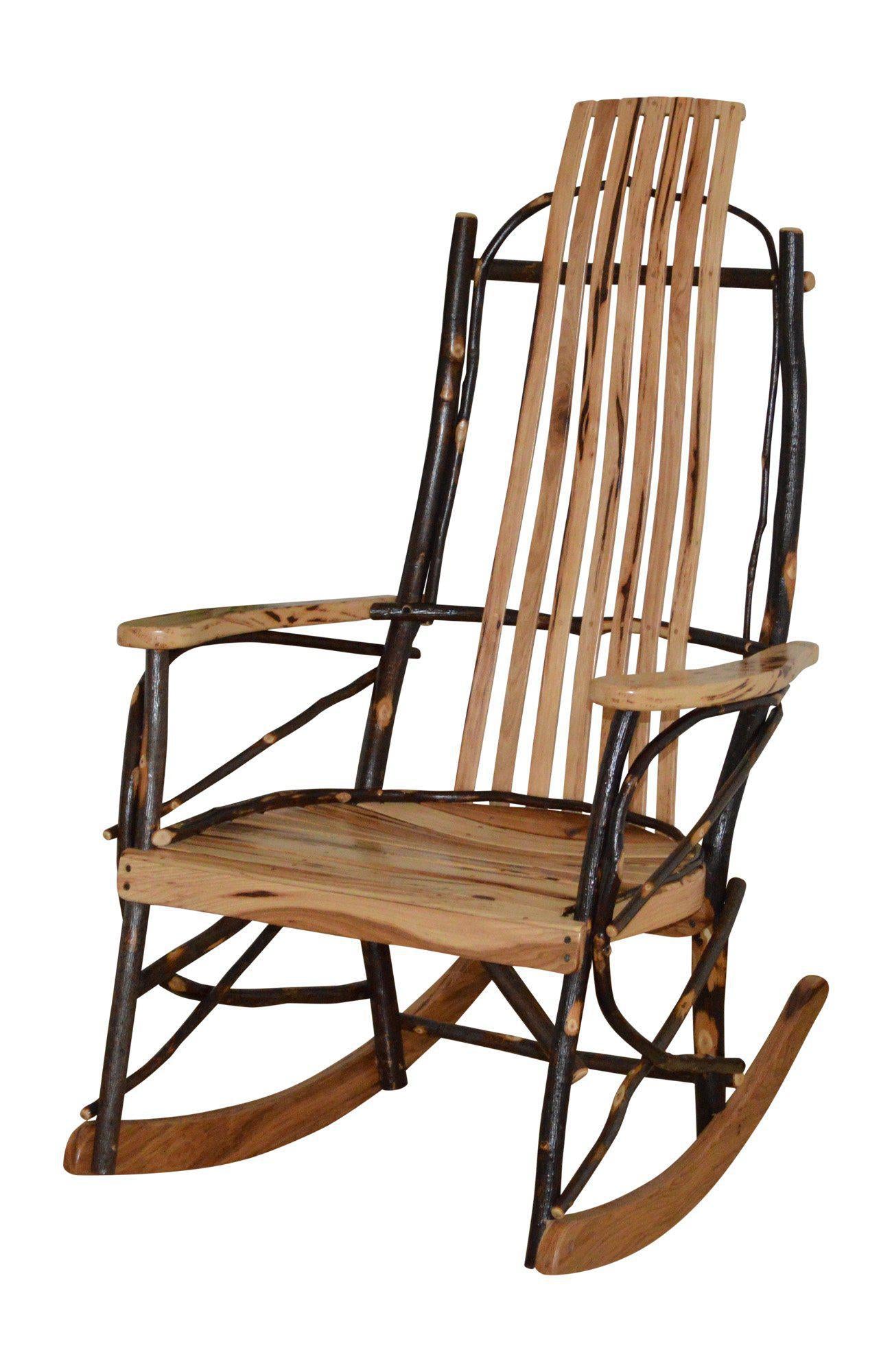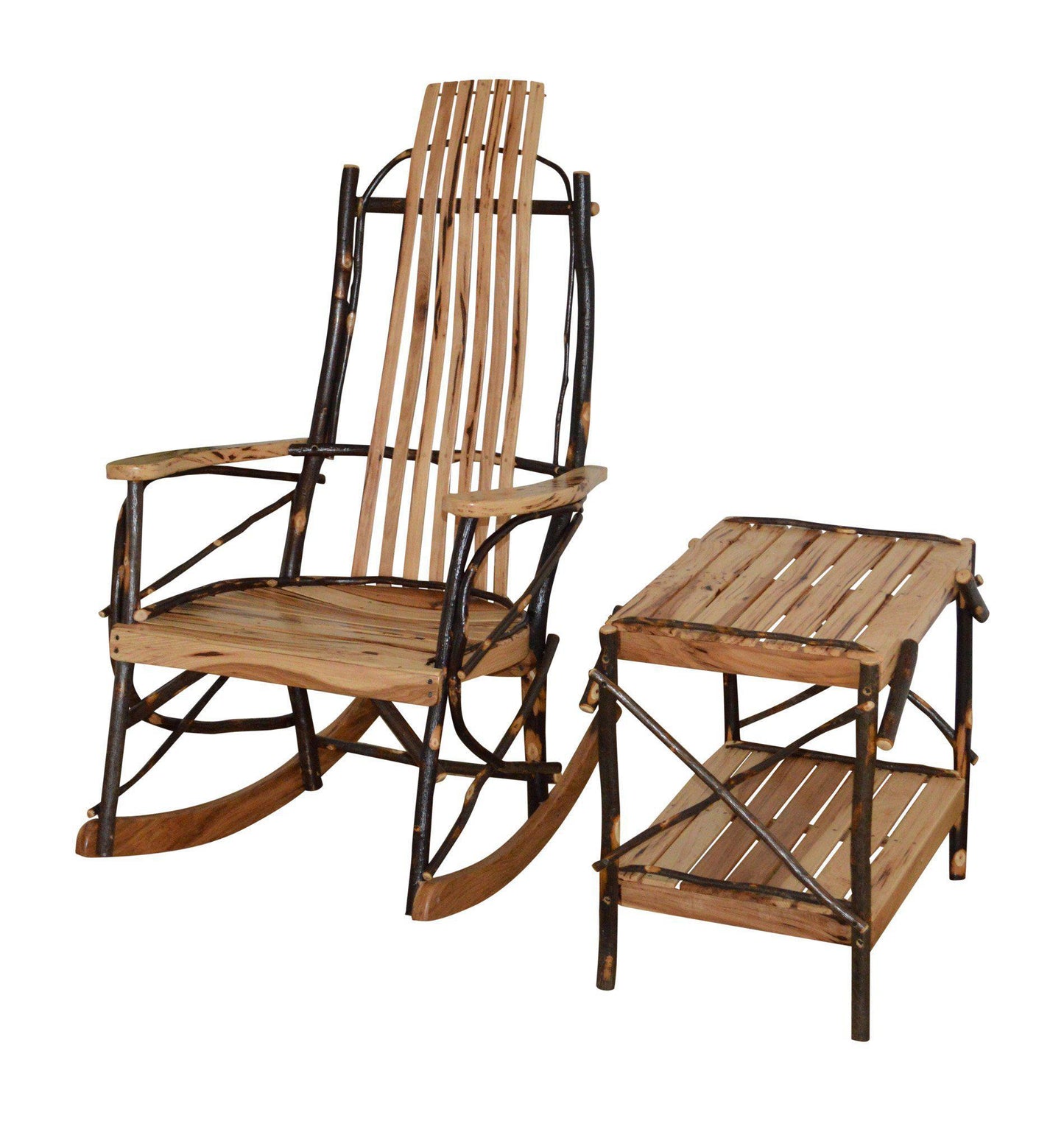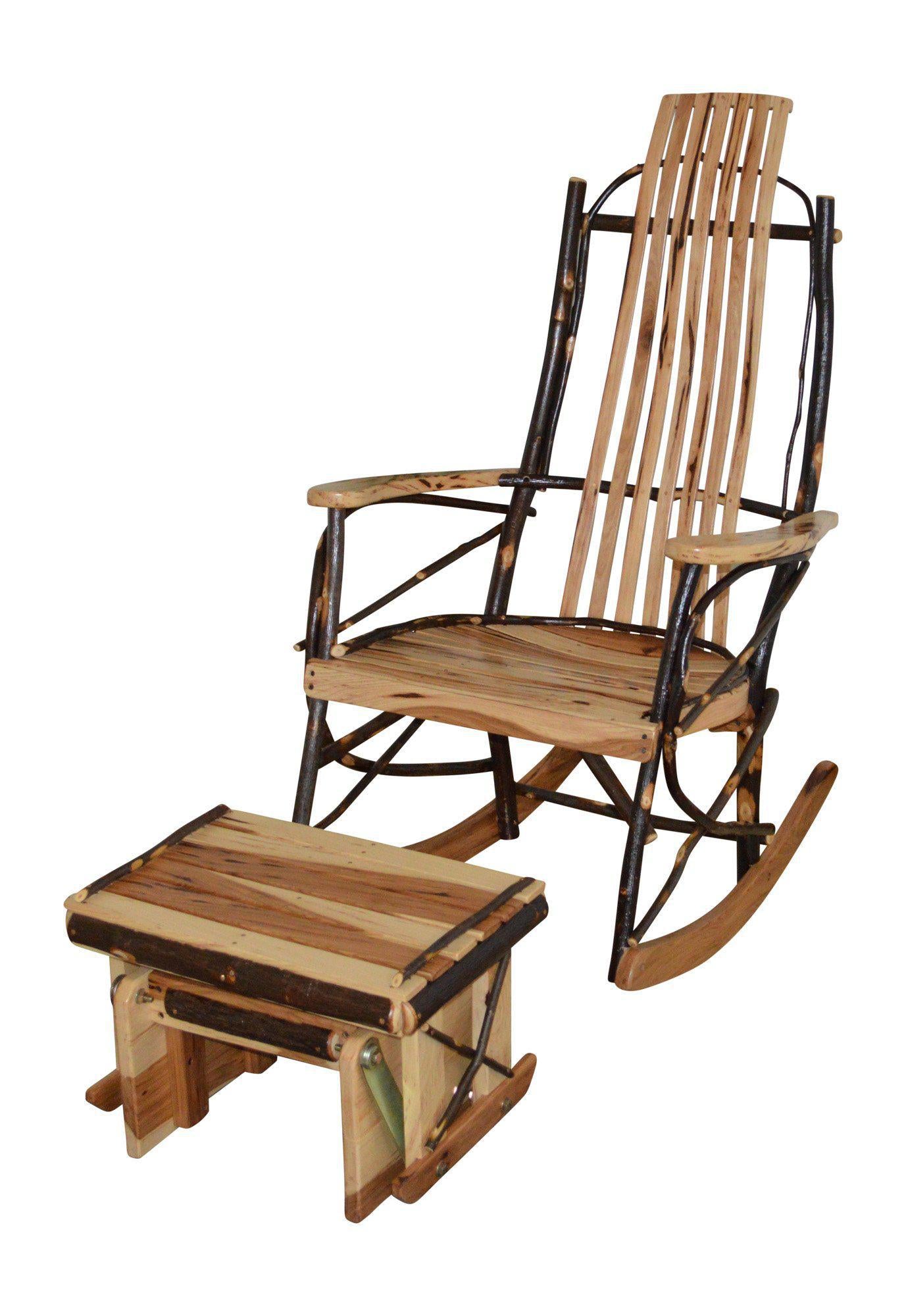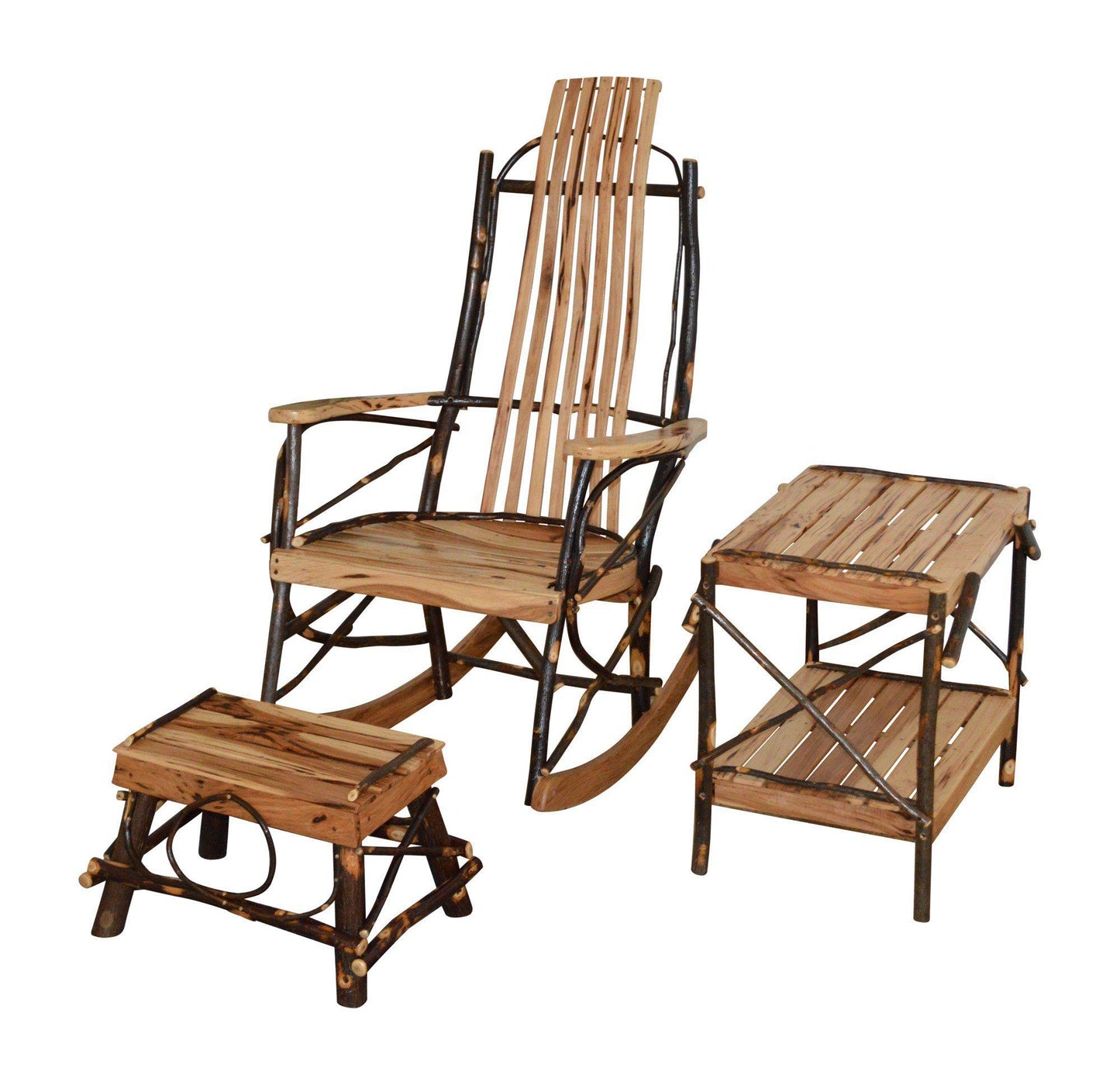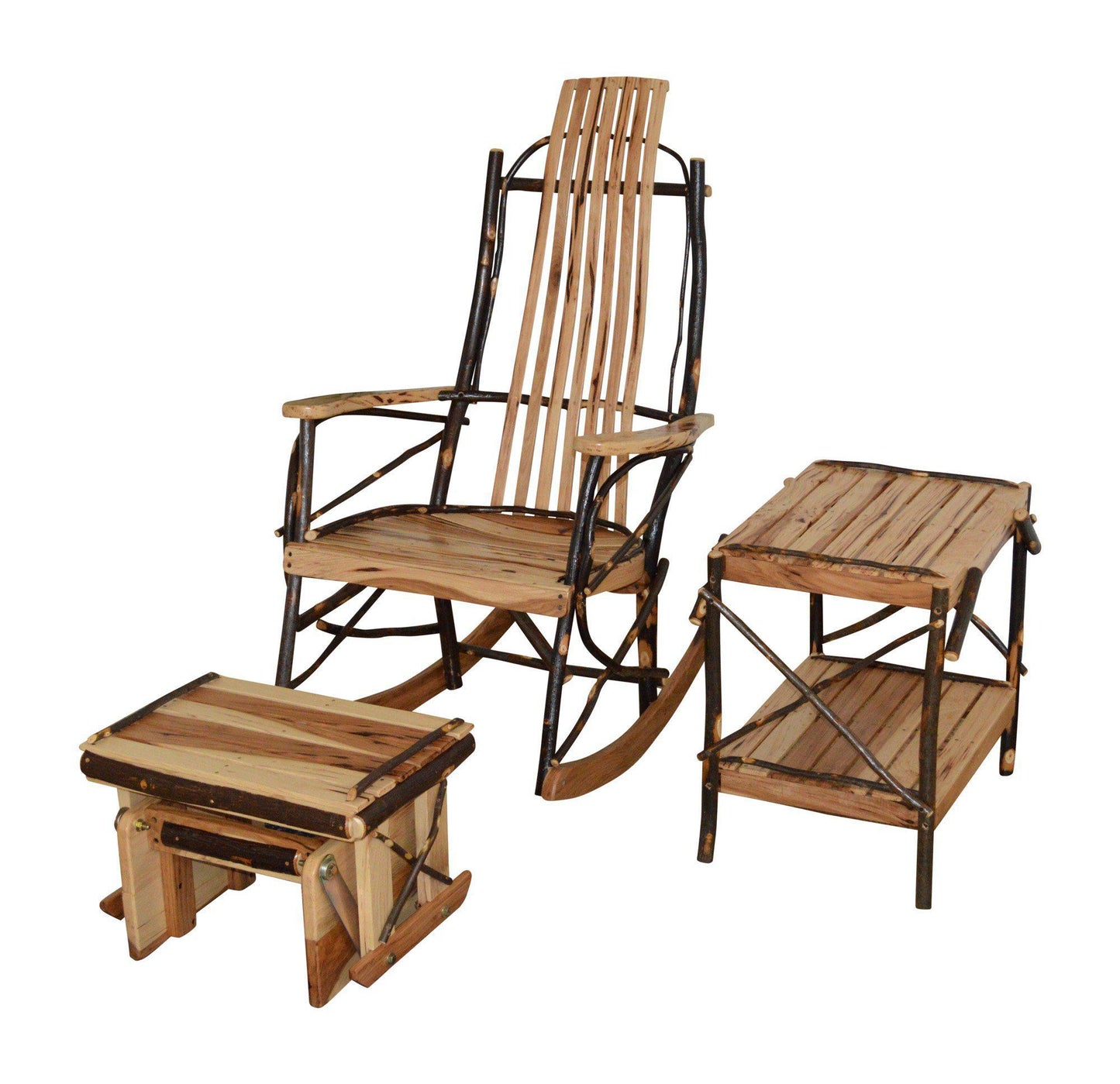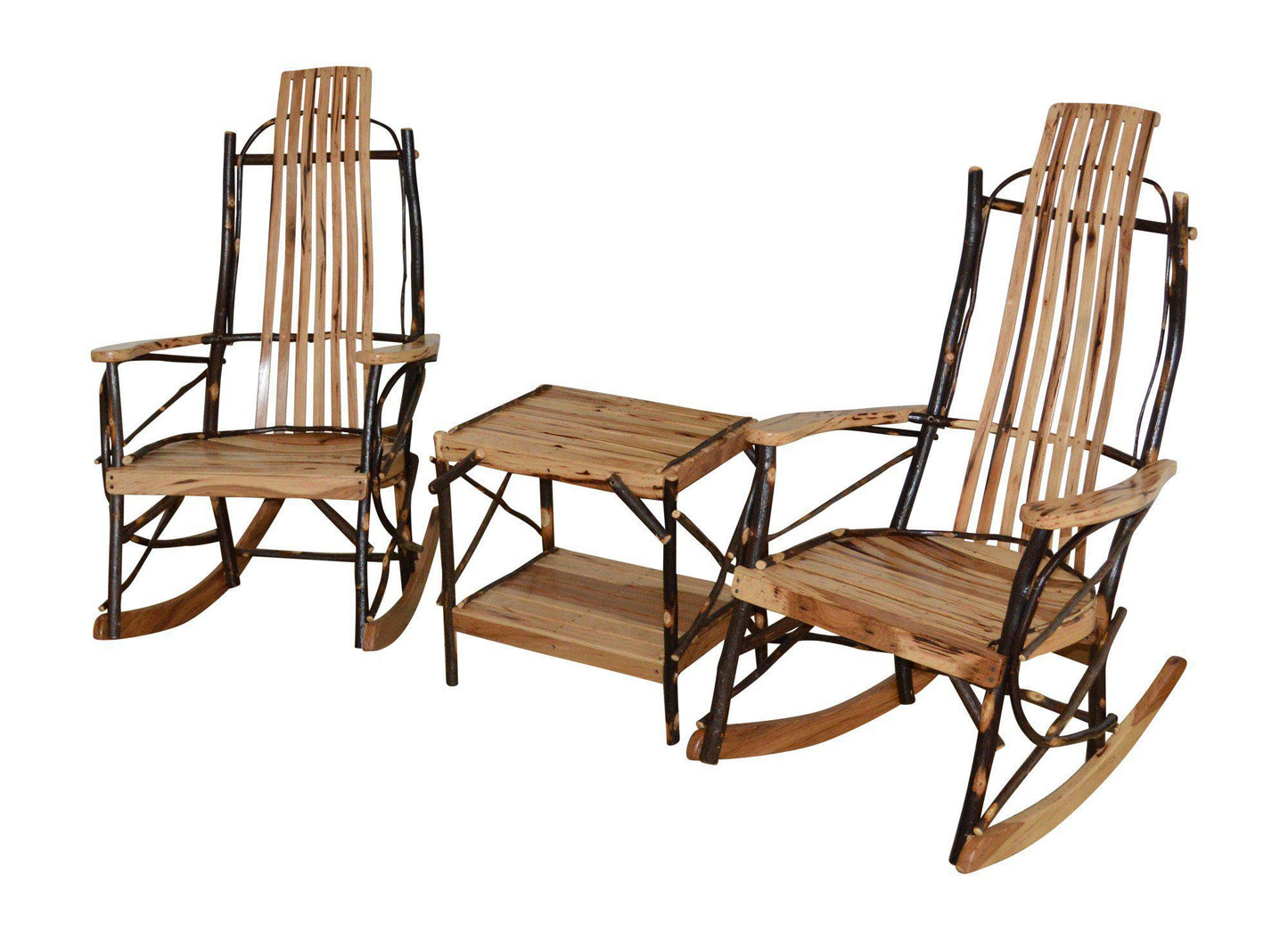 Frequently Asked Questions
How do you refinish a bentwood chair?

To refinish a bentwood chair - first, clean the chair and remove all ripped caning from the seat without damaging the frame's wood. The next step is to strip the old varnish and paint or stain the wood chair frame. Now, scrape off the old finish by using a knife edge. If there are remaining areas with the old finish, re-apply the stripper. Lightly hand-sand the wood with fine-grade sandpaper and stain the rocker all over.  

How much weight can a bentwood chair hold?

Our bentwood chairs can hold up to 250 lbs.

How do you clean a bentwood rocker? 

To clean a bentwood rocker, use a foam brush to paint a layer of wood cleaner onto the entire chair and let it sit for 15 minutes, followed by good scrubbing before rinsing the cleaner off with water.